Sleeps 6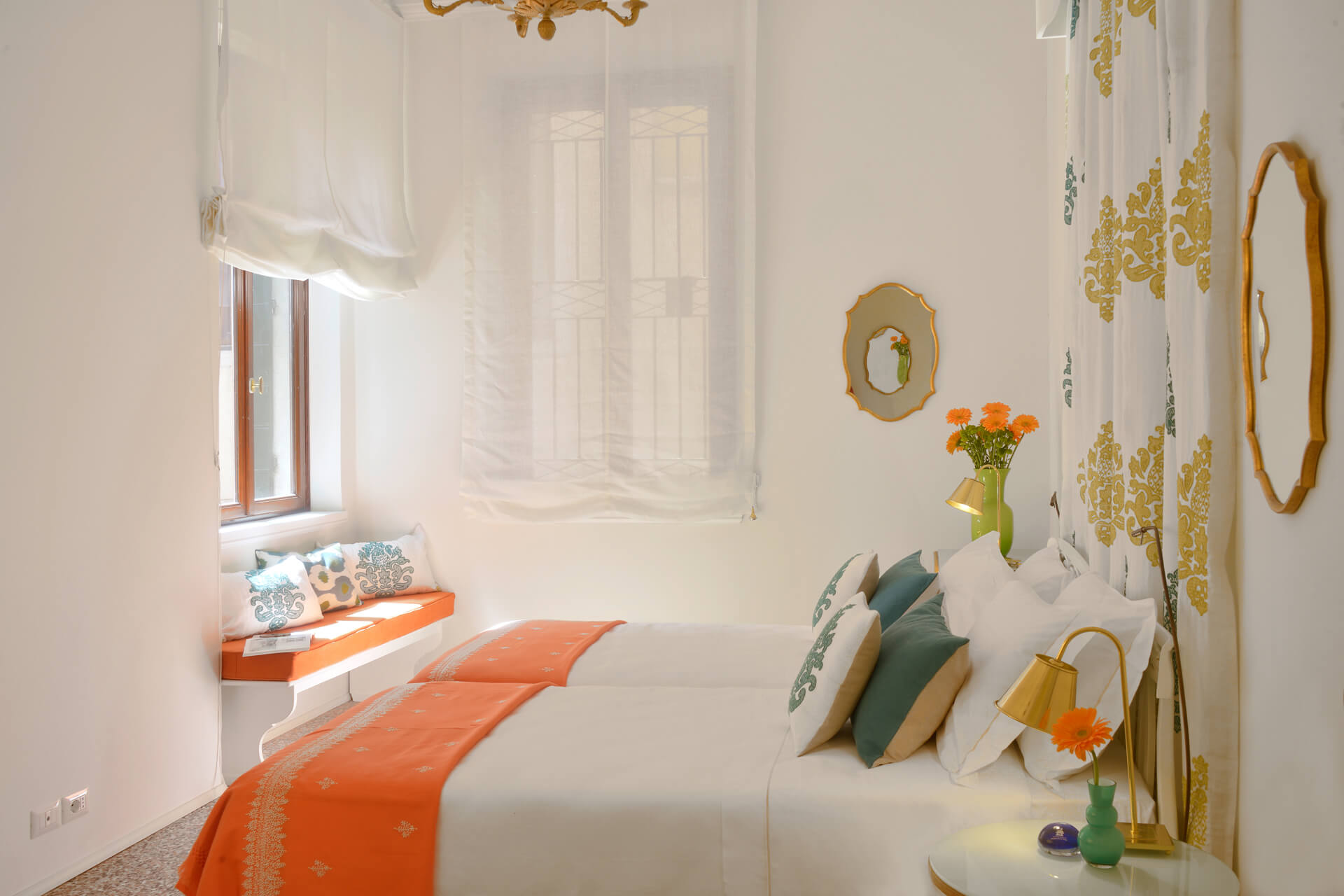 Two apartments linked by an internal staircase
DETAILS
6 people
3 bedroom(s)
3 bath(s)

224
30 min by water taxi from airport
AMENITIES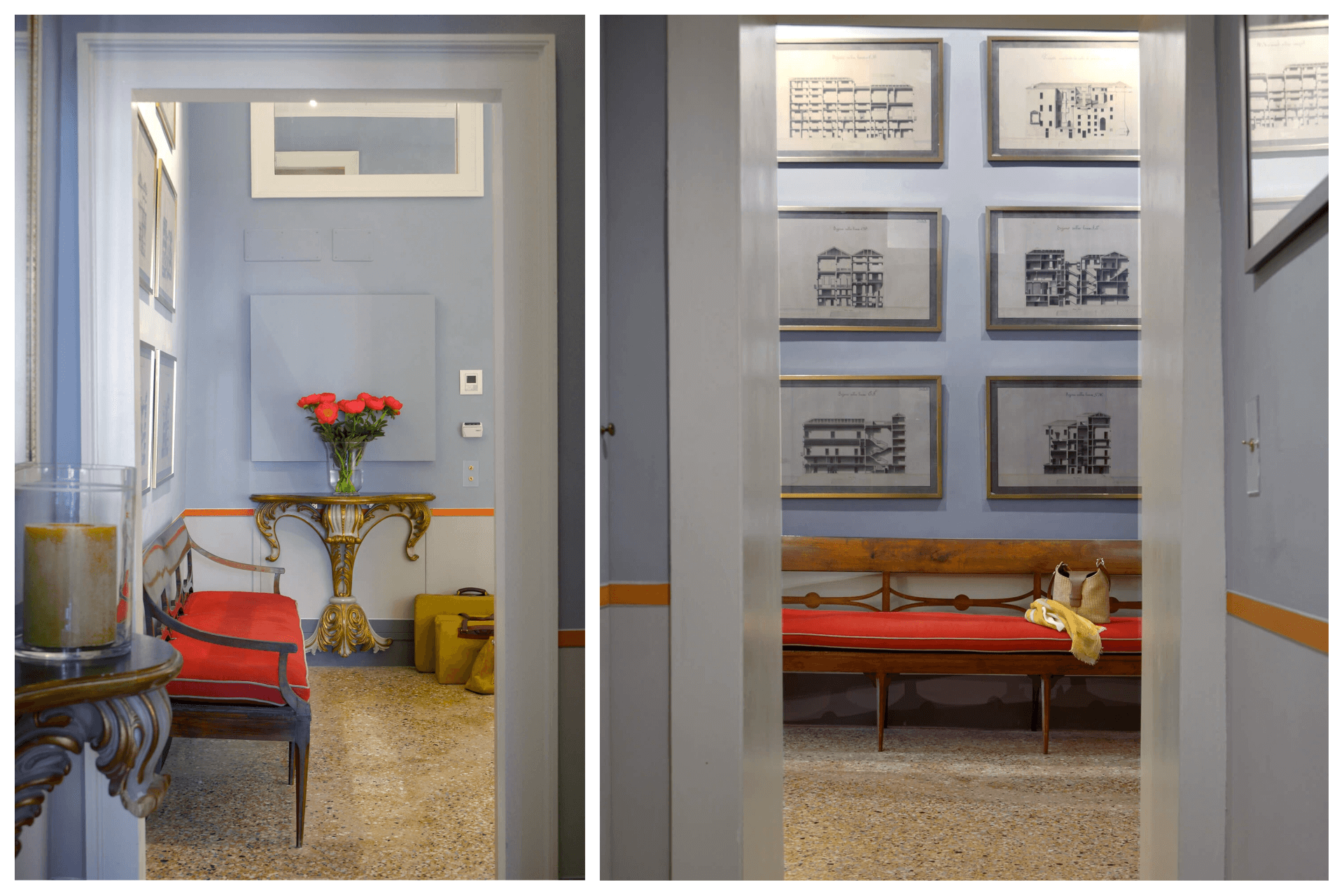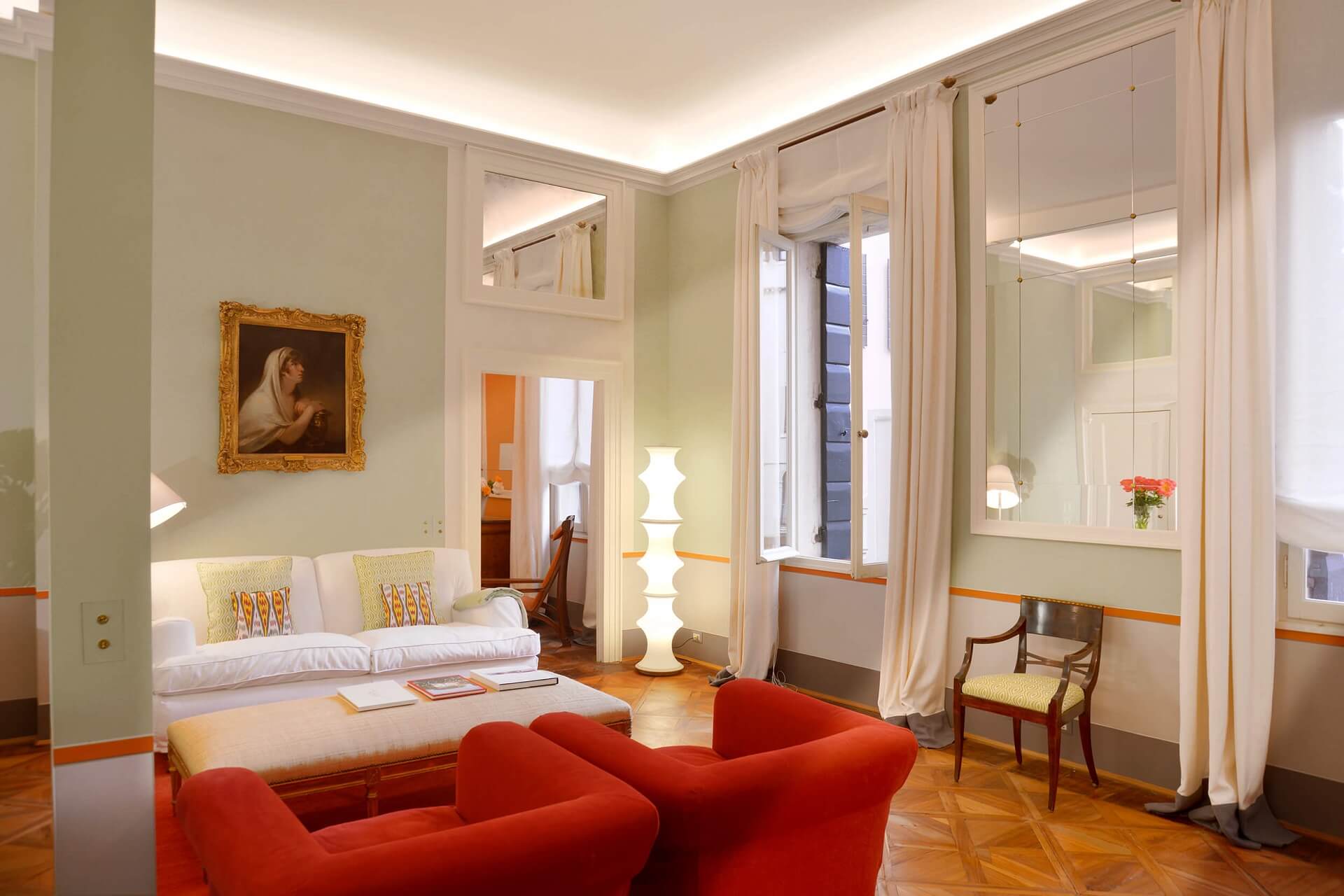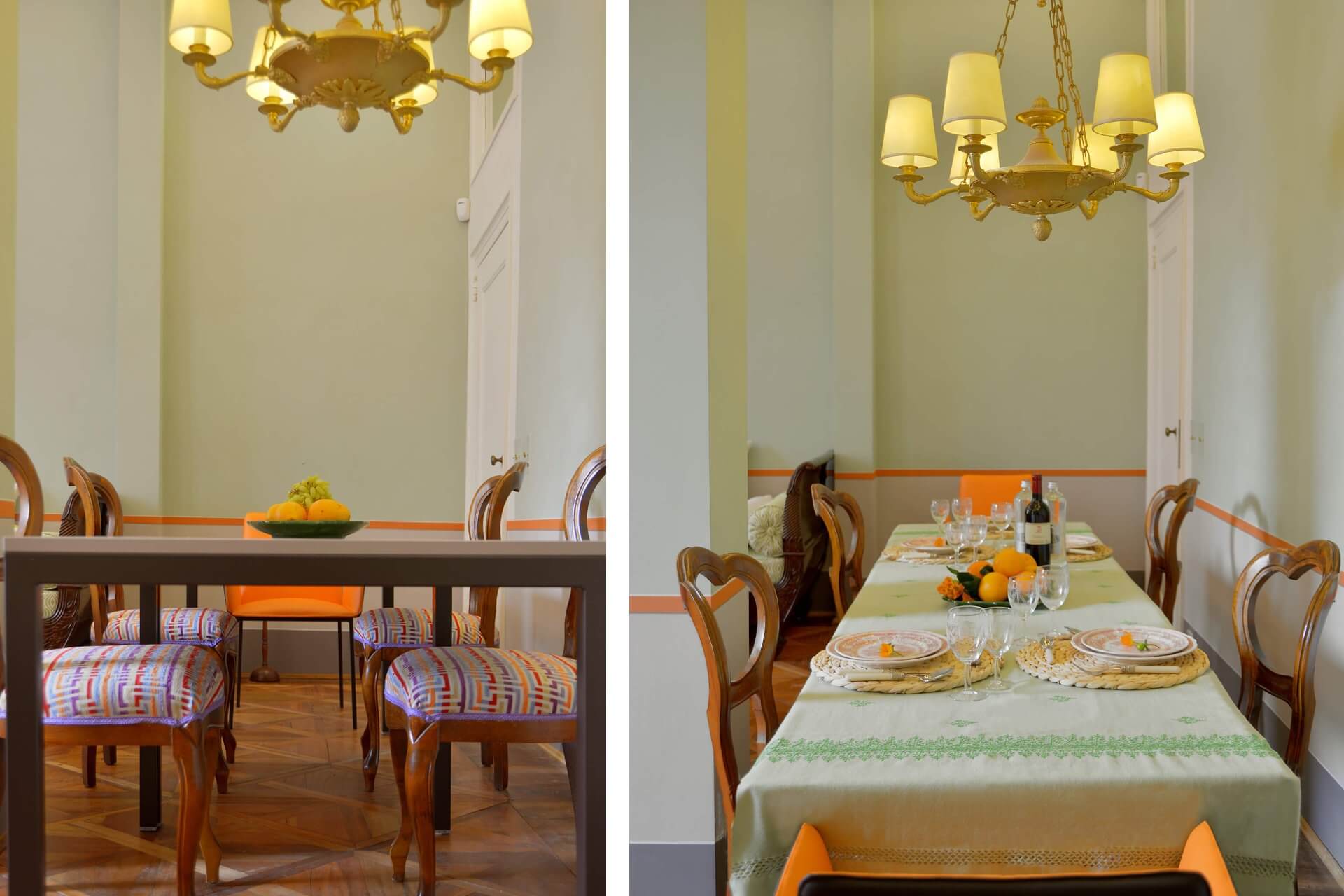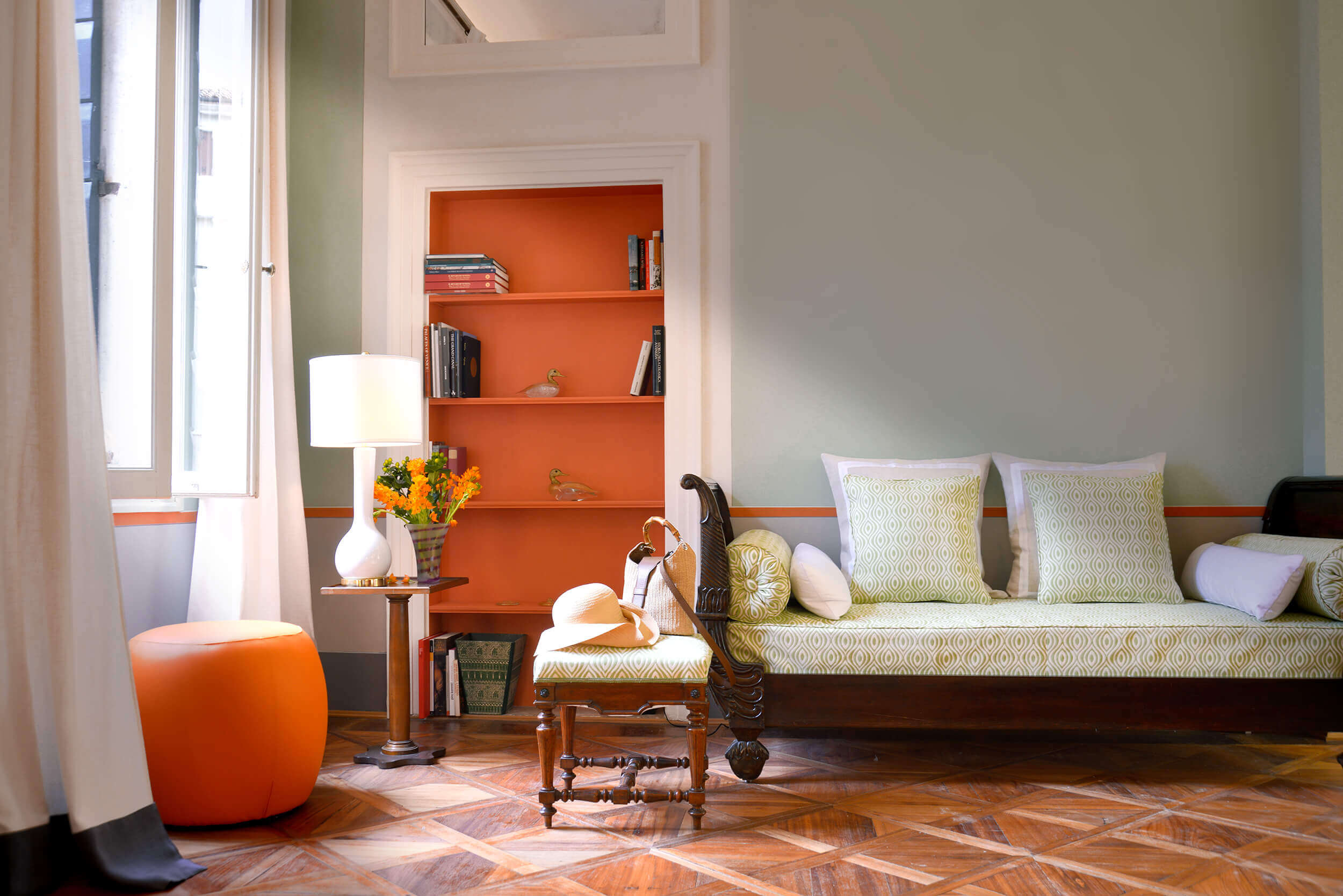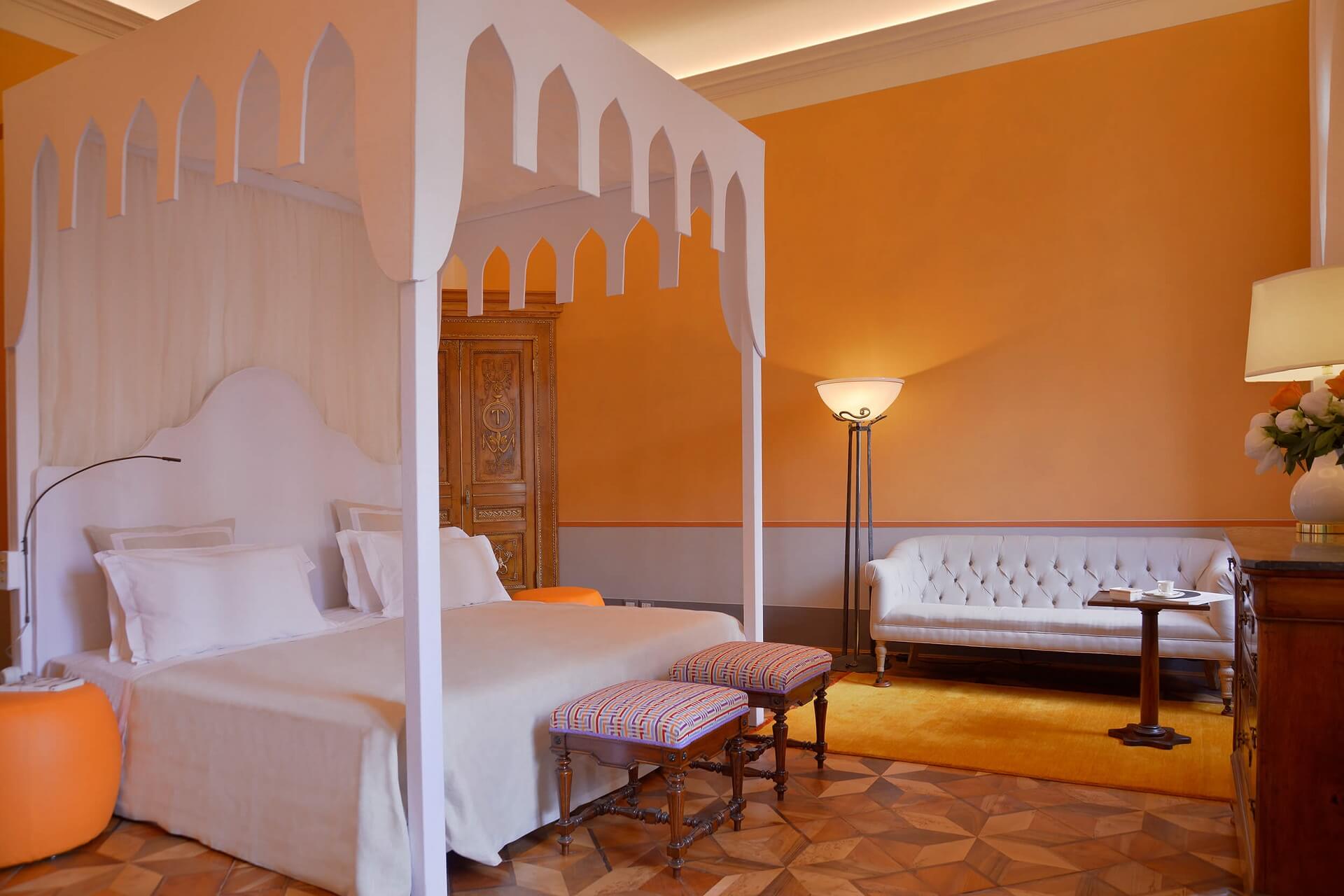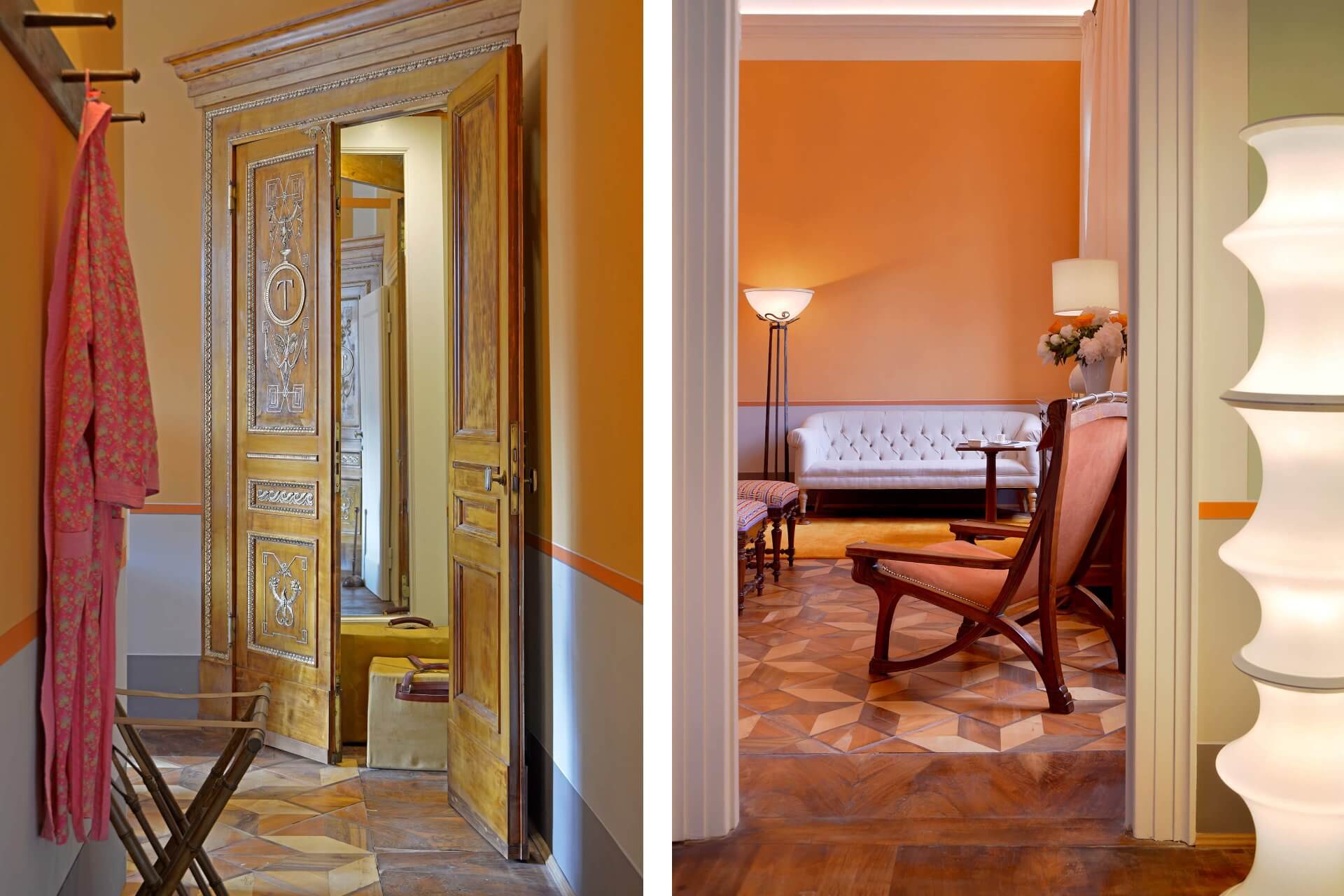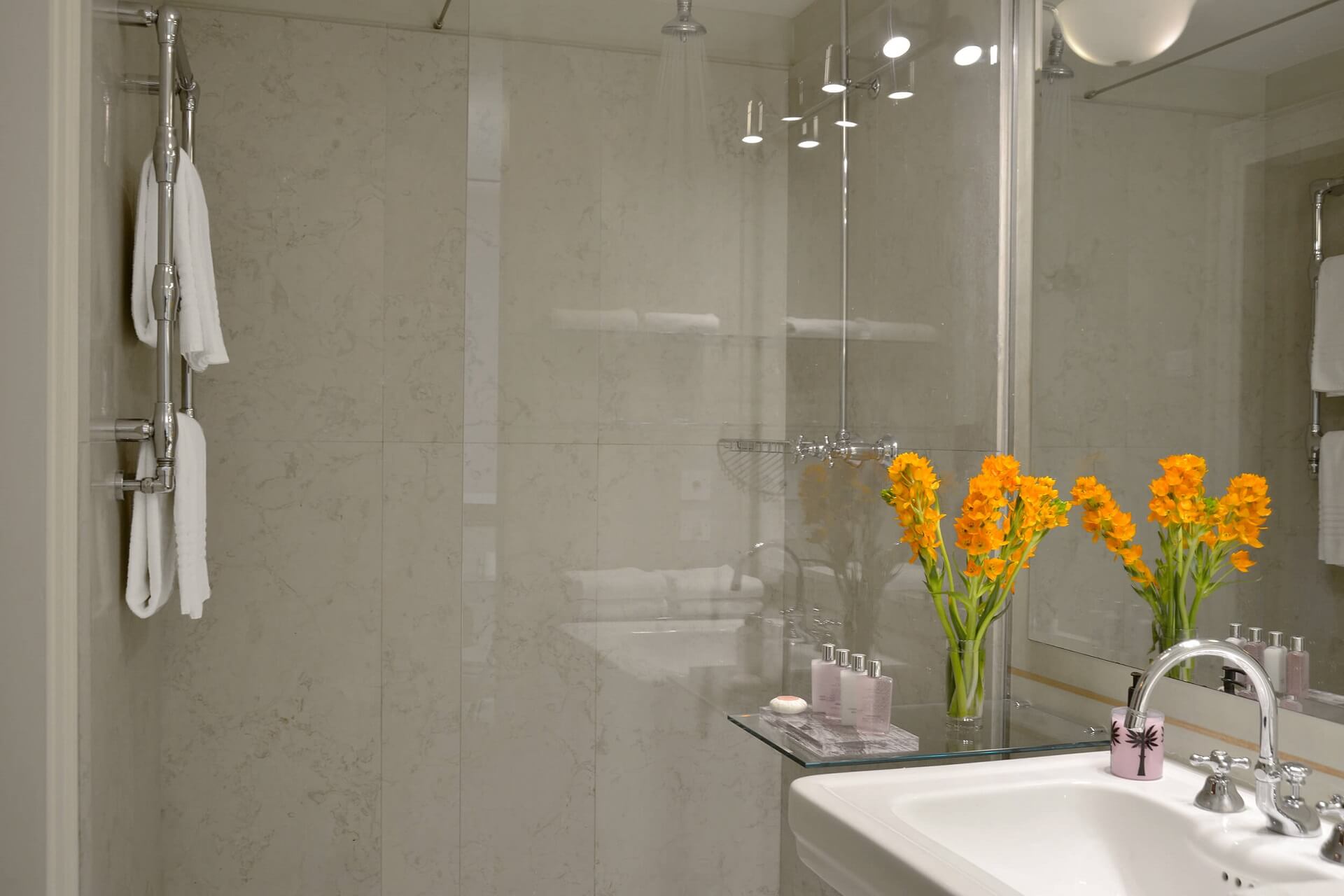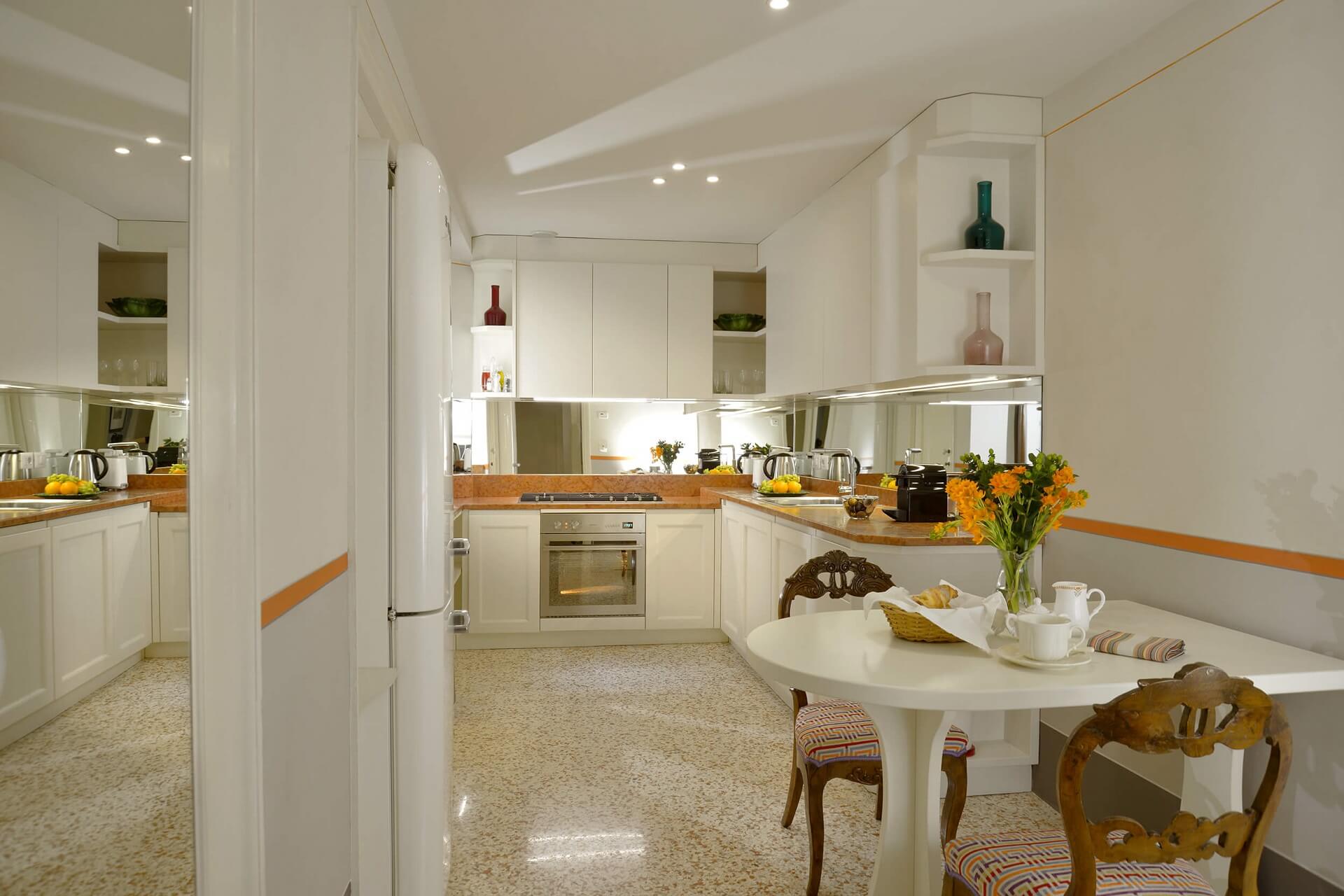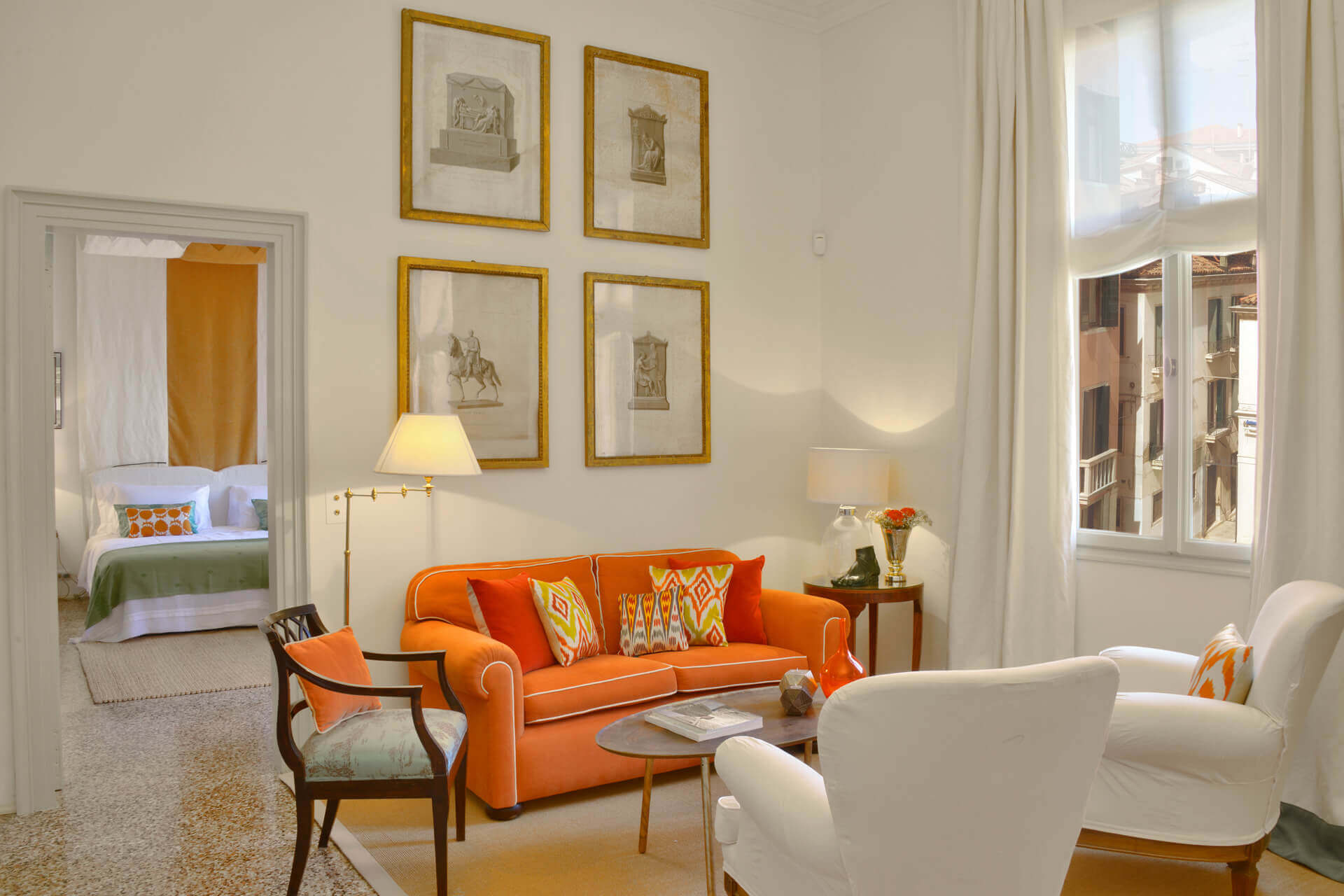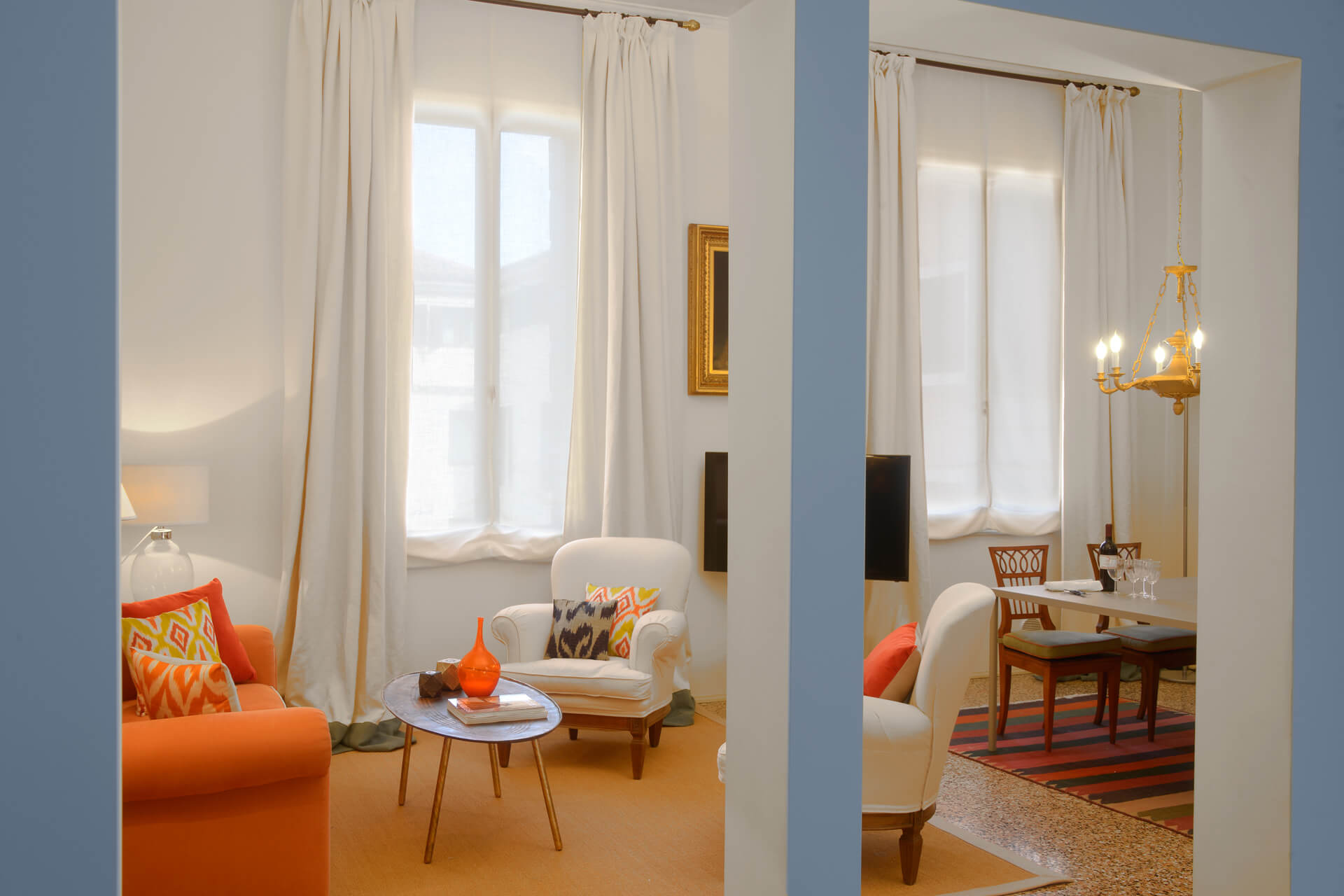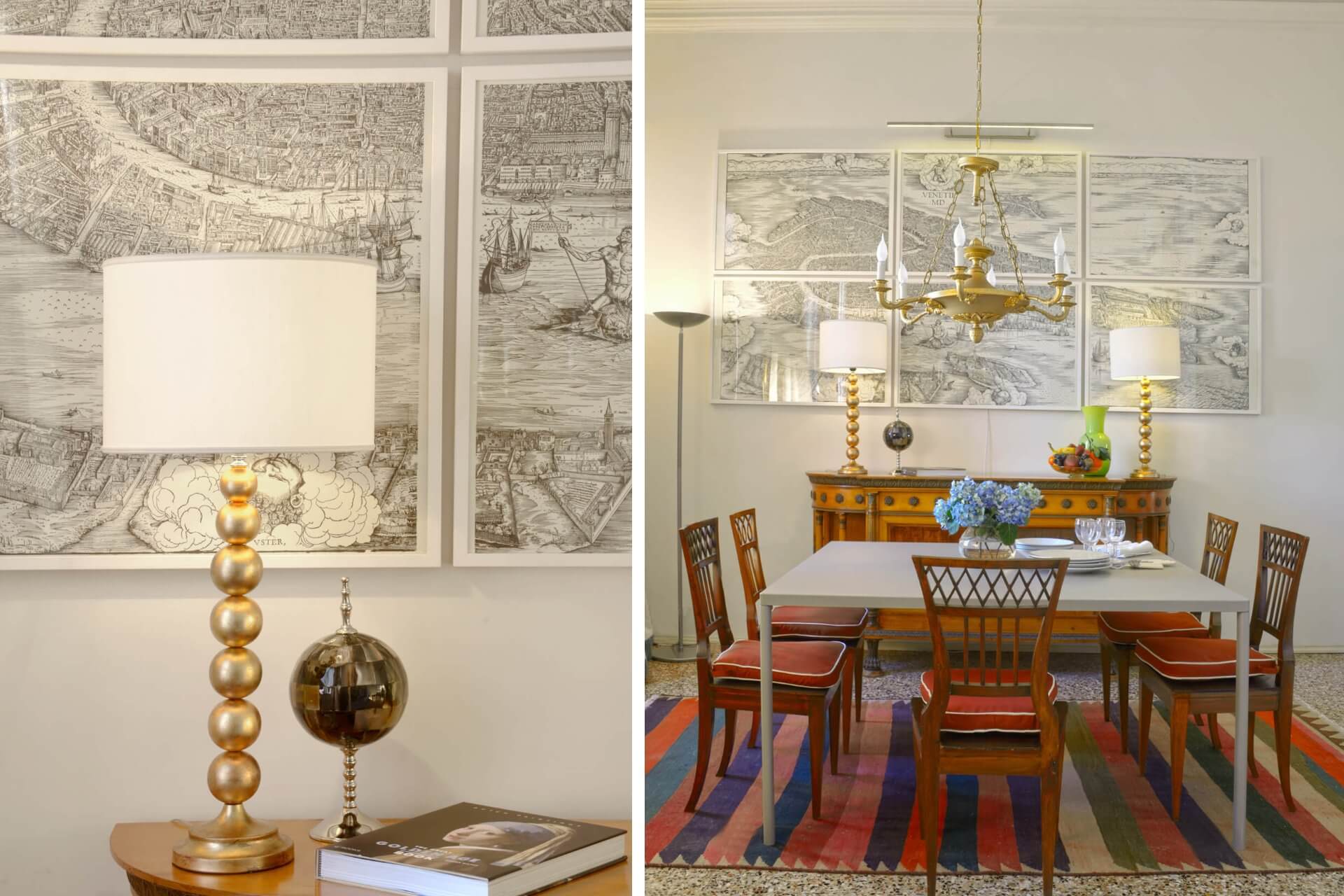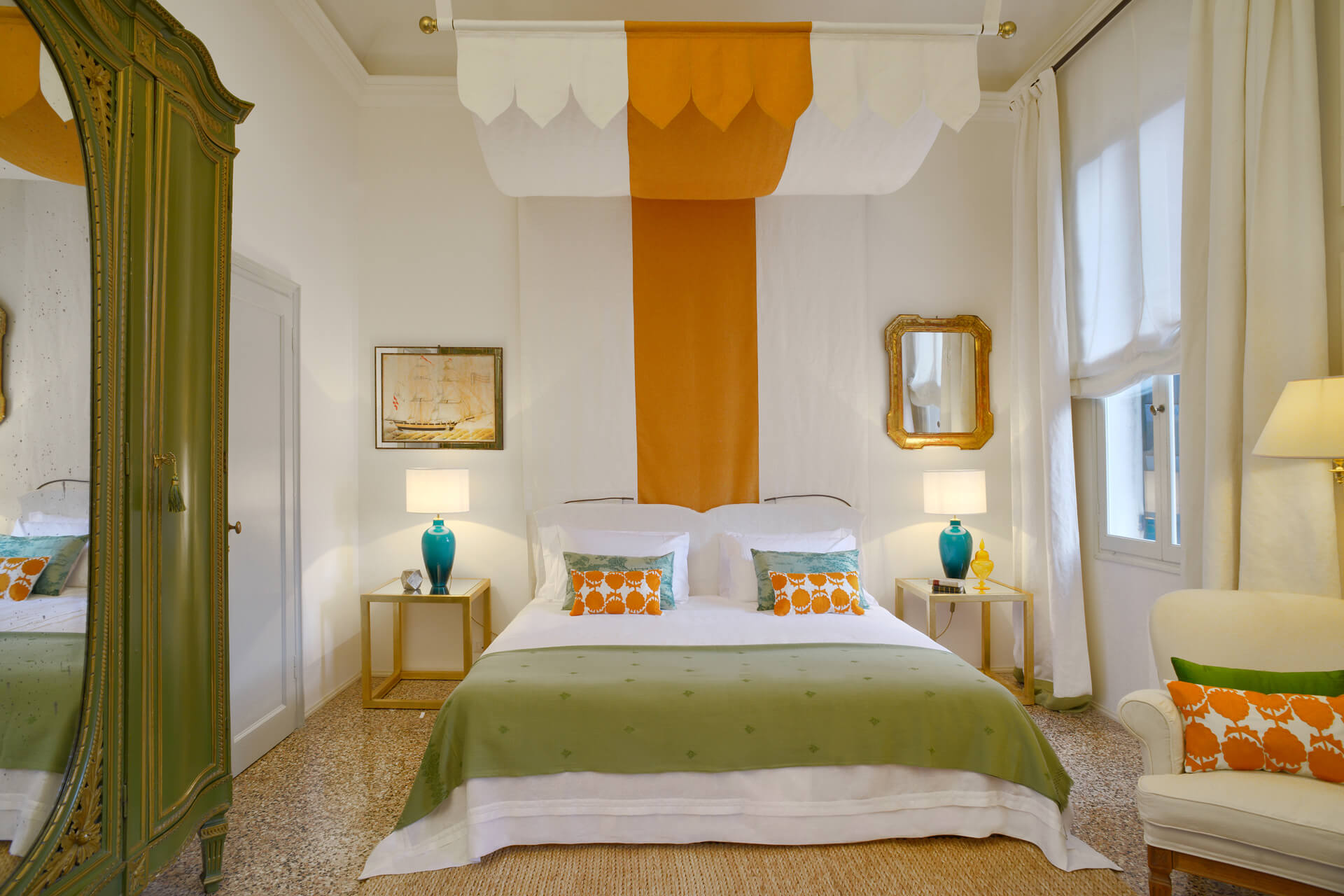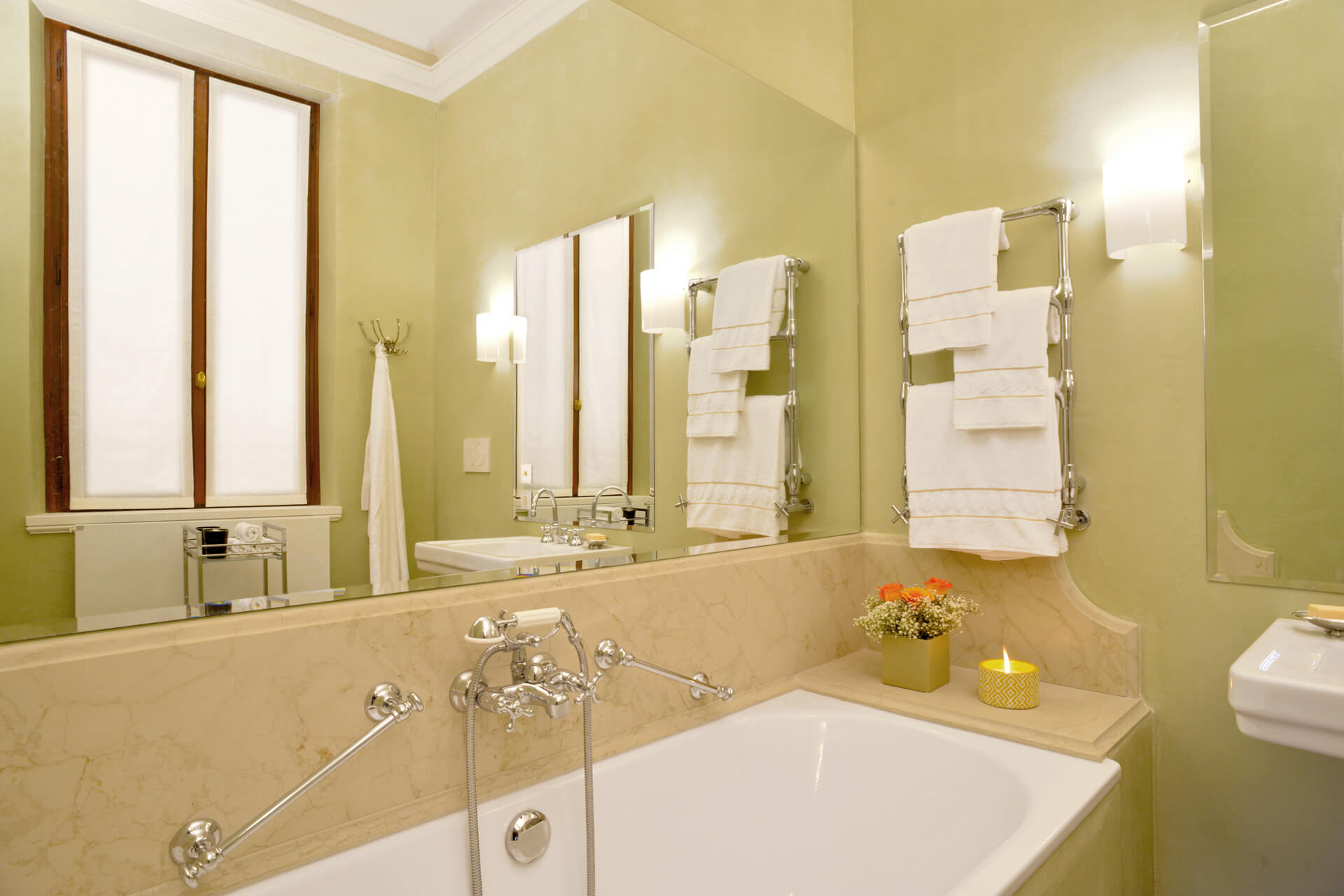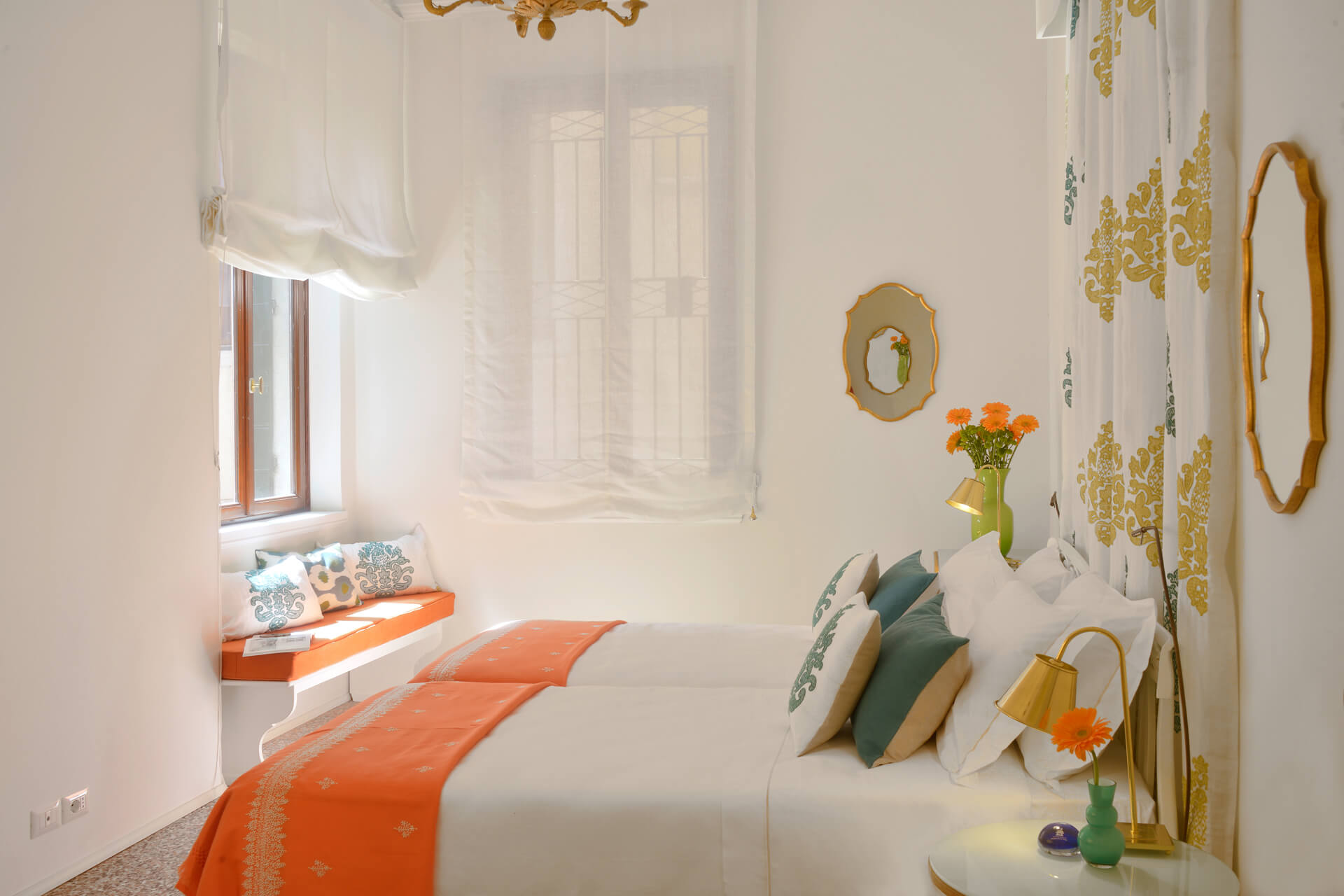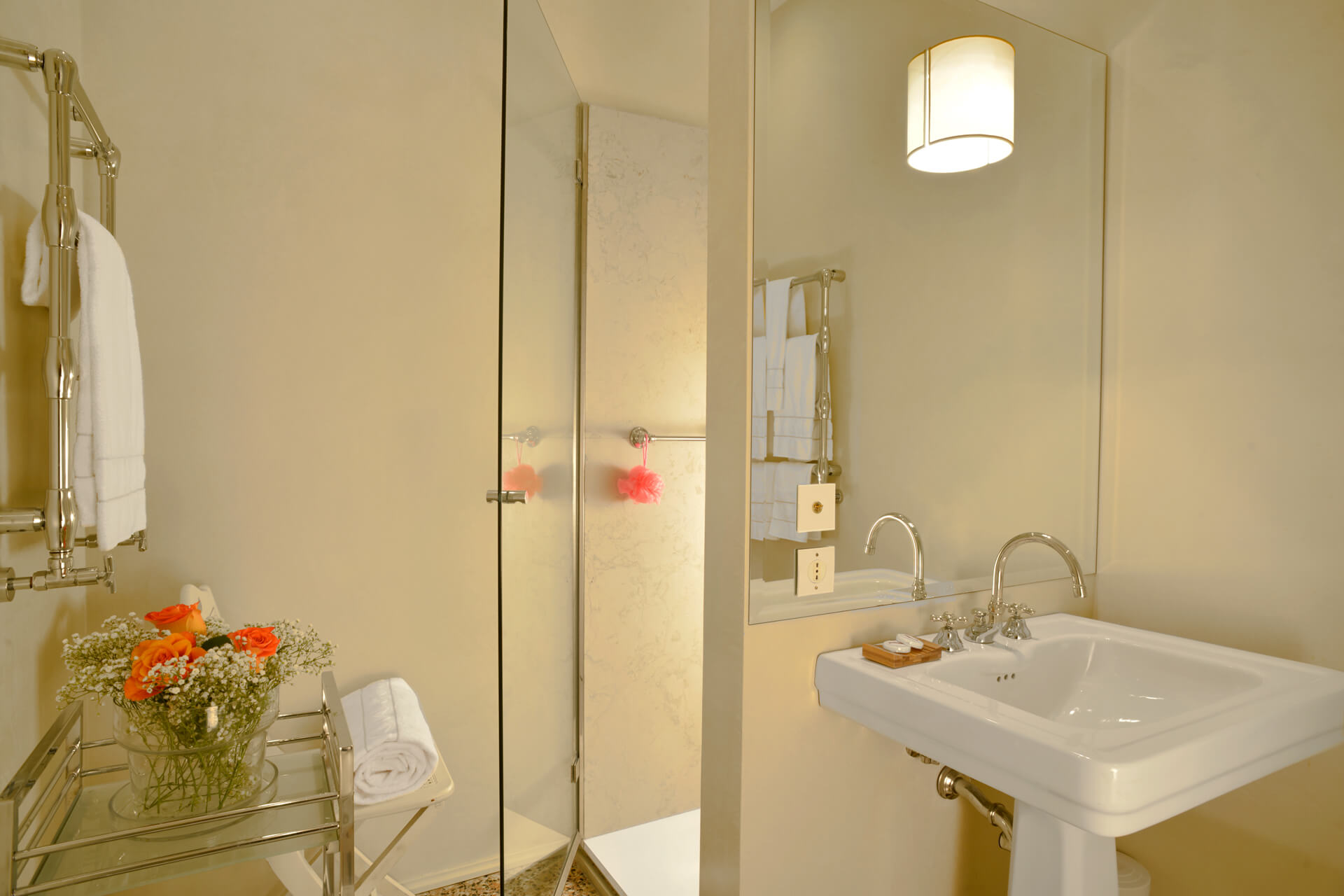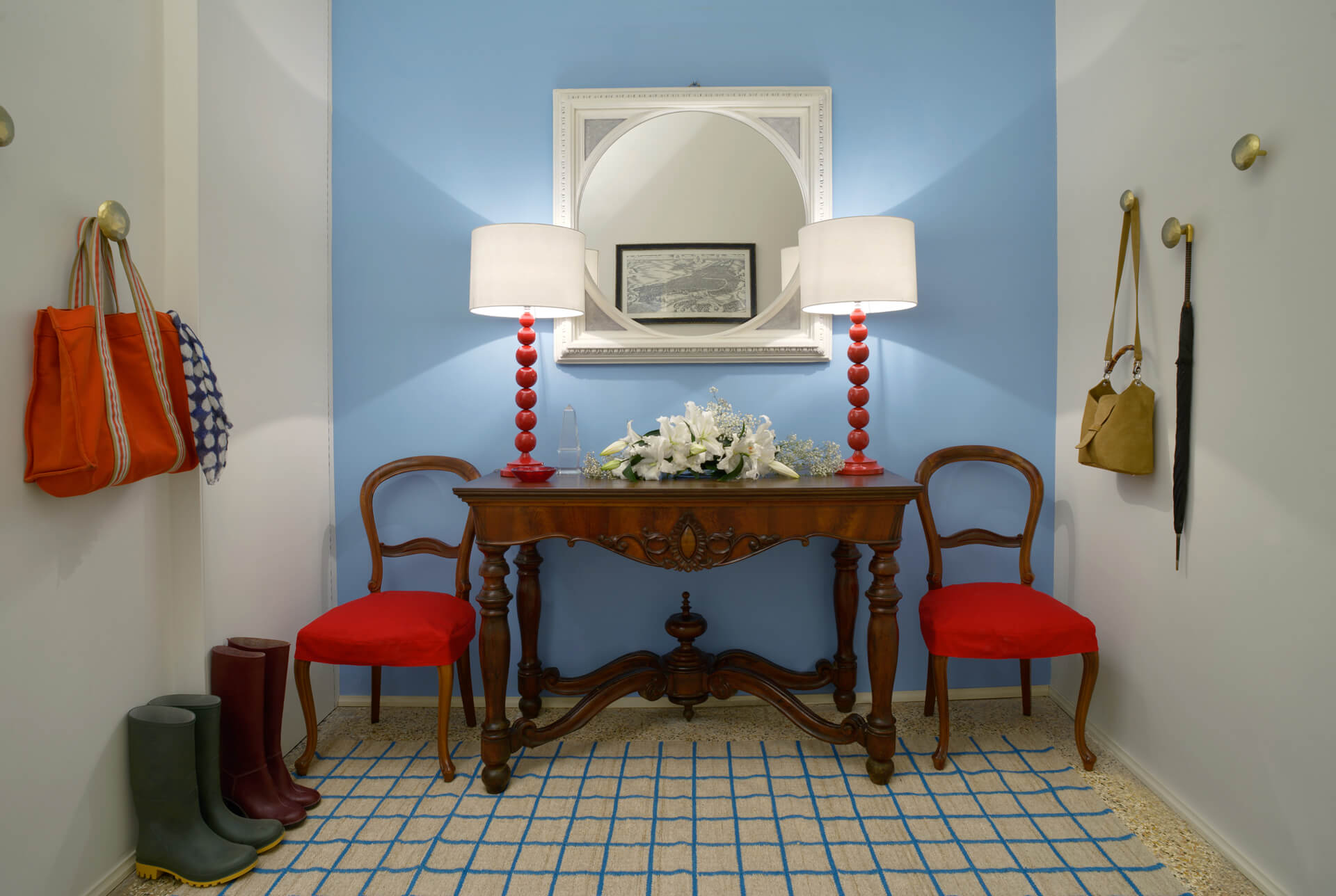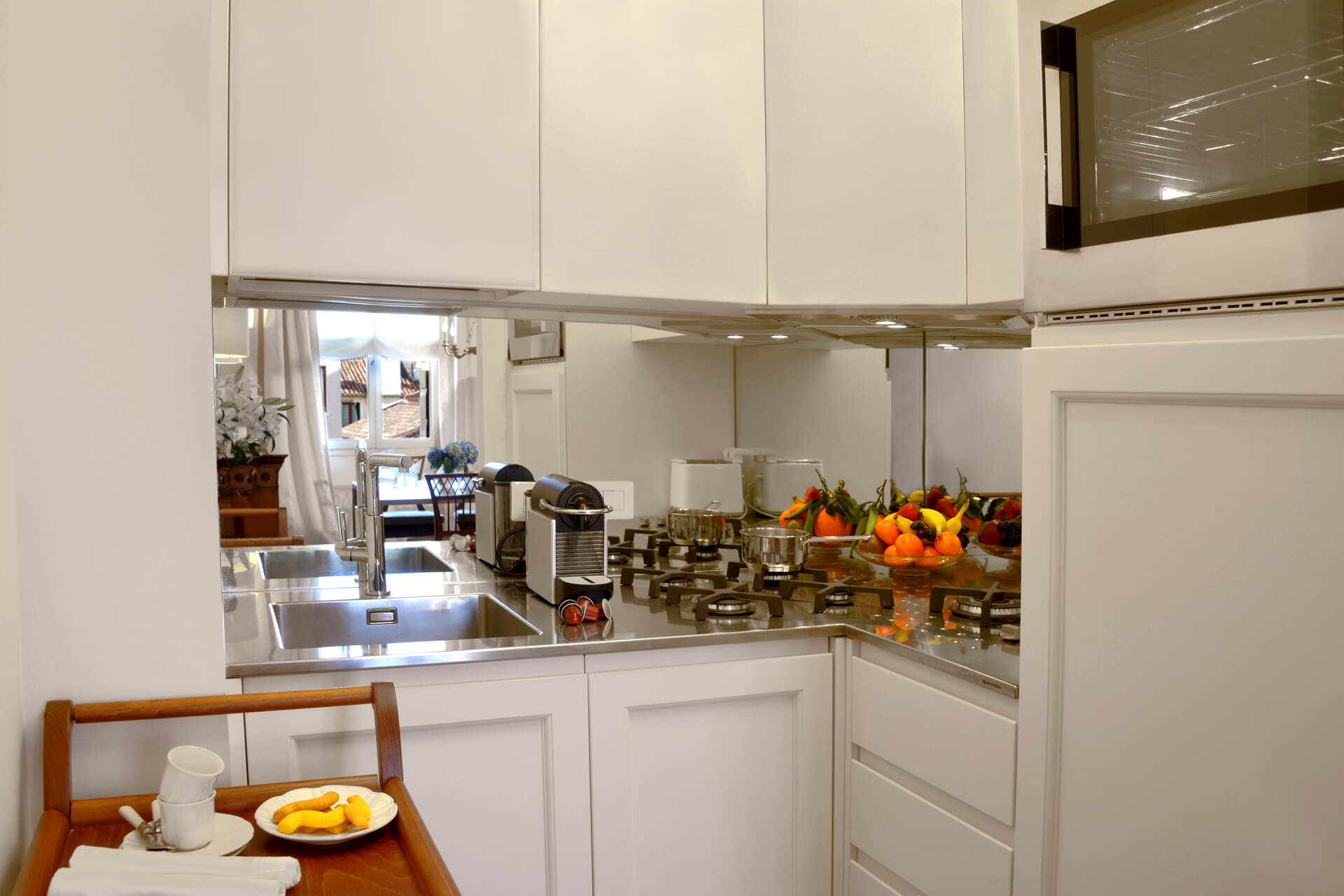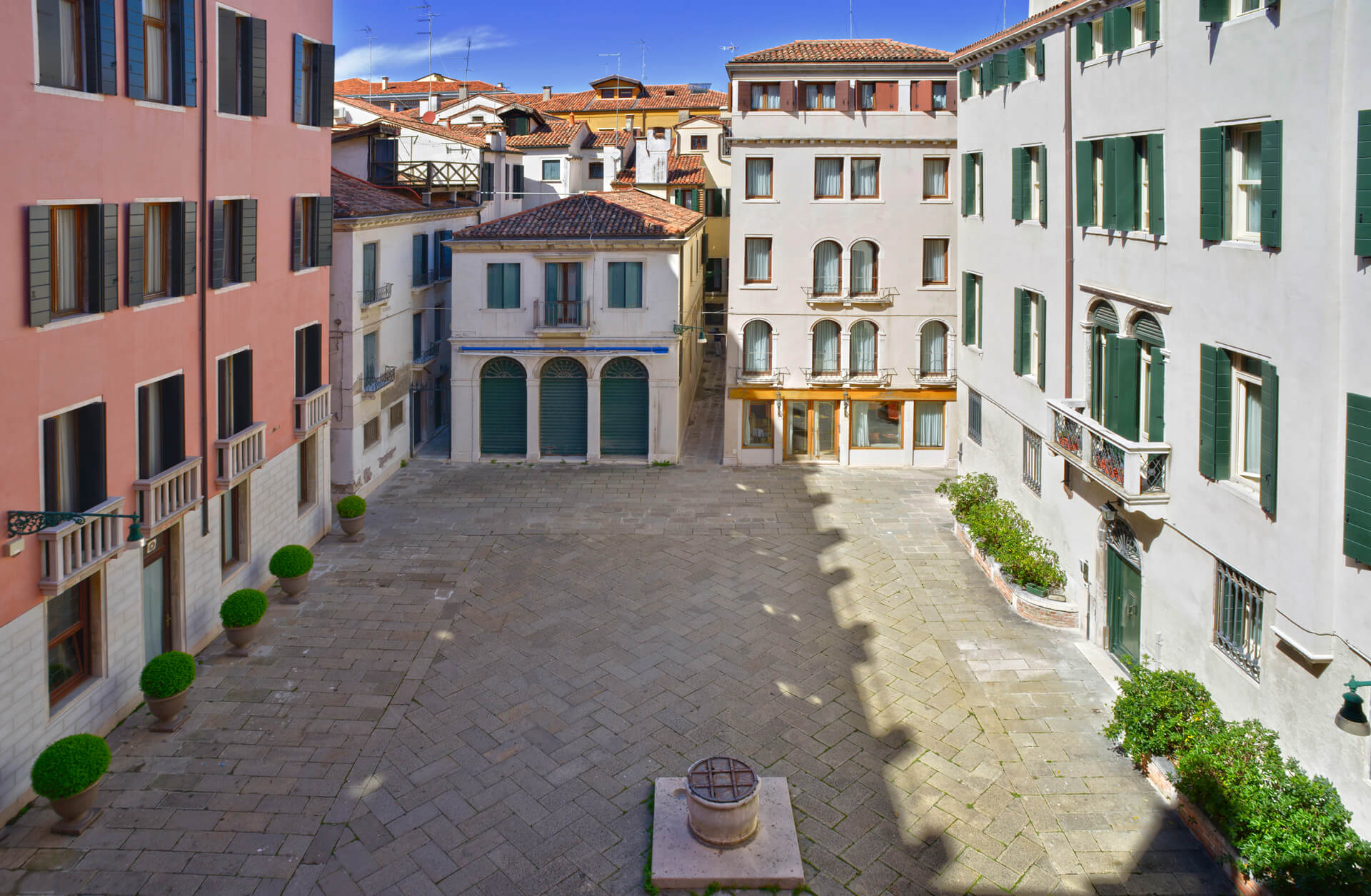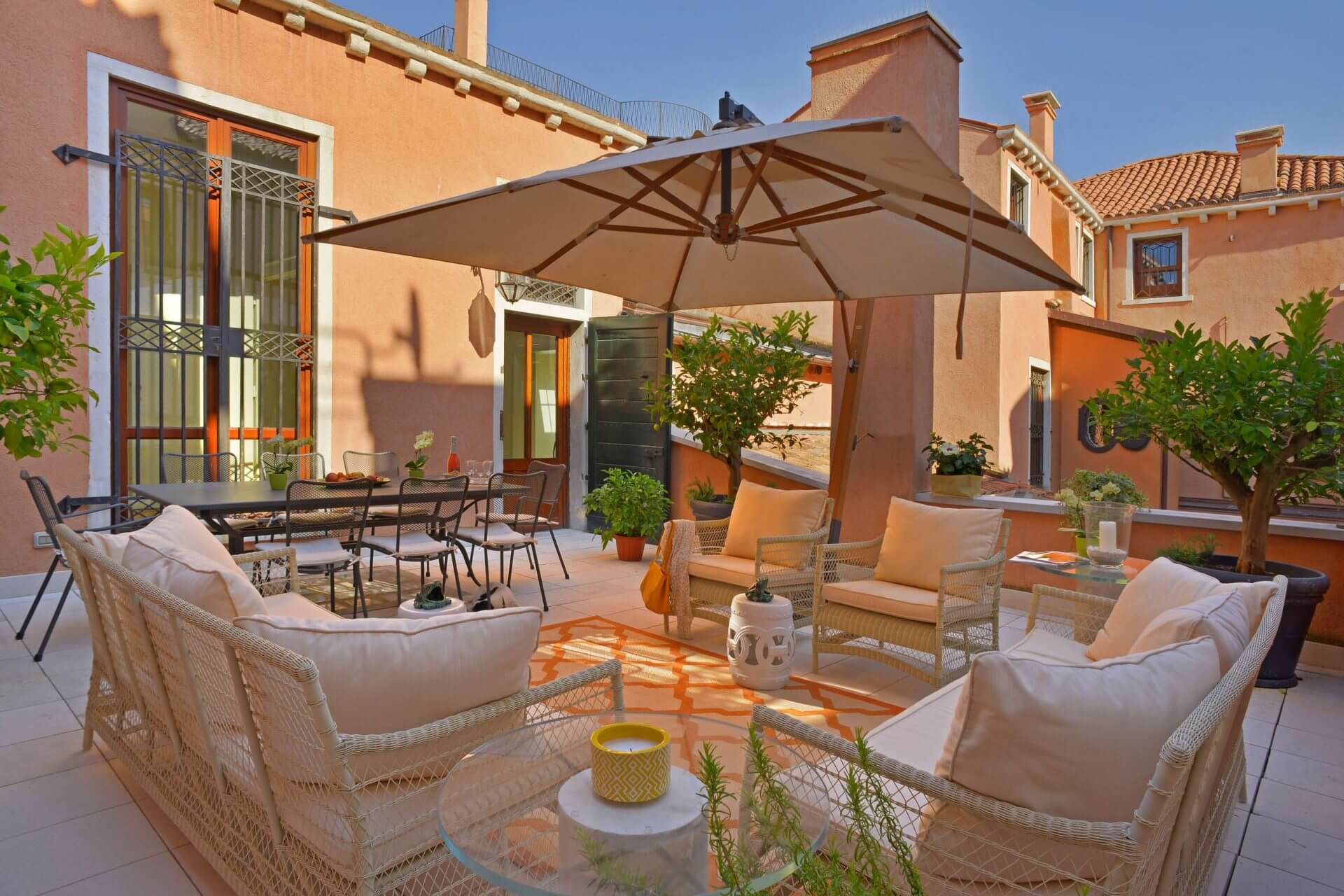 OVERVIEW
This three-bedroom apartment is made up of two apartments linked by an internal stair case.
The one-bedroom Lipparini is found on the palazzo's first floor, the so-called Piano Nobile which traditionally has the most elegant rooms. Internal stairs lead up to the living room of the Hayez apartments, which lies on the floor above. Here you will find two further bedrooms, each with its own bathroom. Both floors look out onto a sunny and quiet square. Both floors are reached by a newly added elevator.
Lipparini, the first floor apartment, has a large living room with a long table that can sit up to 6. It also has a large kitchen. There is a smaller kitchen on the floor above.
HIGHLIGHTS
Prime location on the Grand Canal
3 minutes from Saint Mark's square
Located in a historical Palazzo, lived in by the same family for the last 200 years
The master bedrooms have canopy beds, custom-designed for these apartments
Luxury bedding
Spacious terrace shared by all guests of Palazzo Ca'nova Venezia
FACTS
Two independent apartments (104 m² and 120 m²) on the 1st and 2nd floor, which can be connected via an internal staircase.
Bedrooms: 2 master bedrooms (one in each apartment) and 1 twin or double bedroom (in Hayez), one divan that can be turned into a child's bed (Lipparini)
Two ensuite bathrooms in Hayez, one with tub from the master bedroom, the other with a shower and one ensuite bathroom (Lipparini) and a WC in the entree
Elevator, air con, wifi and safe
Check-in schedule: Every day from 2:00 to 7:00 pm
Late check-in possible
Check-out schedule: 10:00 am
Luggage deposit available
Security Deposit (refundable): €1000.00 by credit card pre-authorisation prior to arrival
Minimum stay 3 nights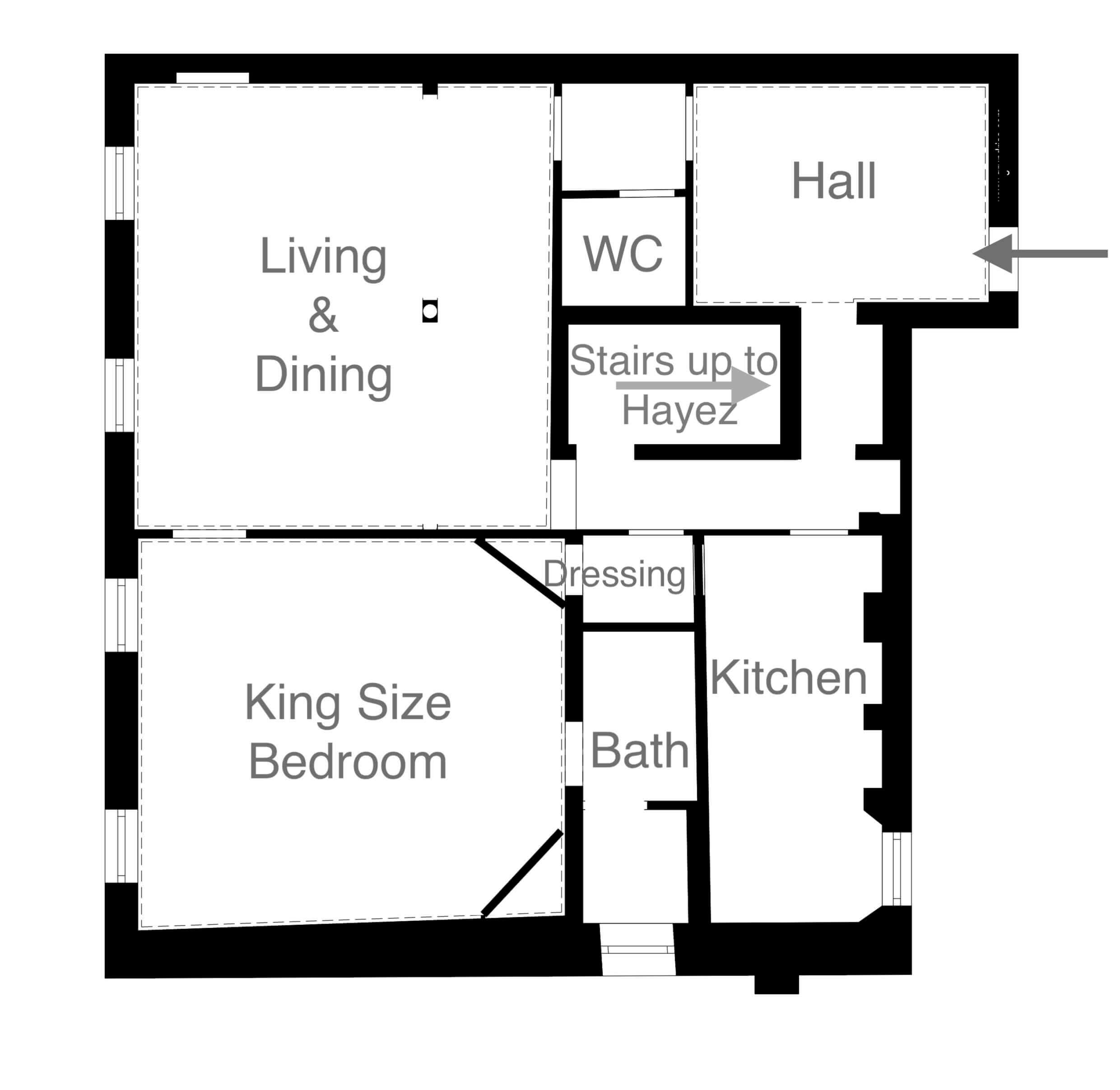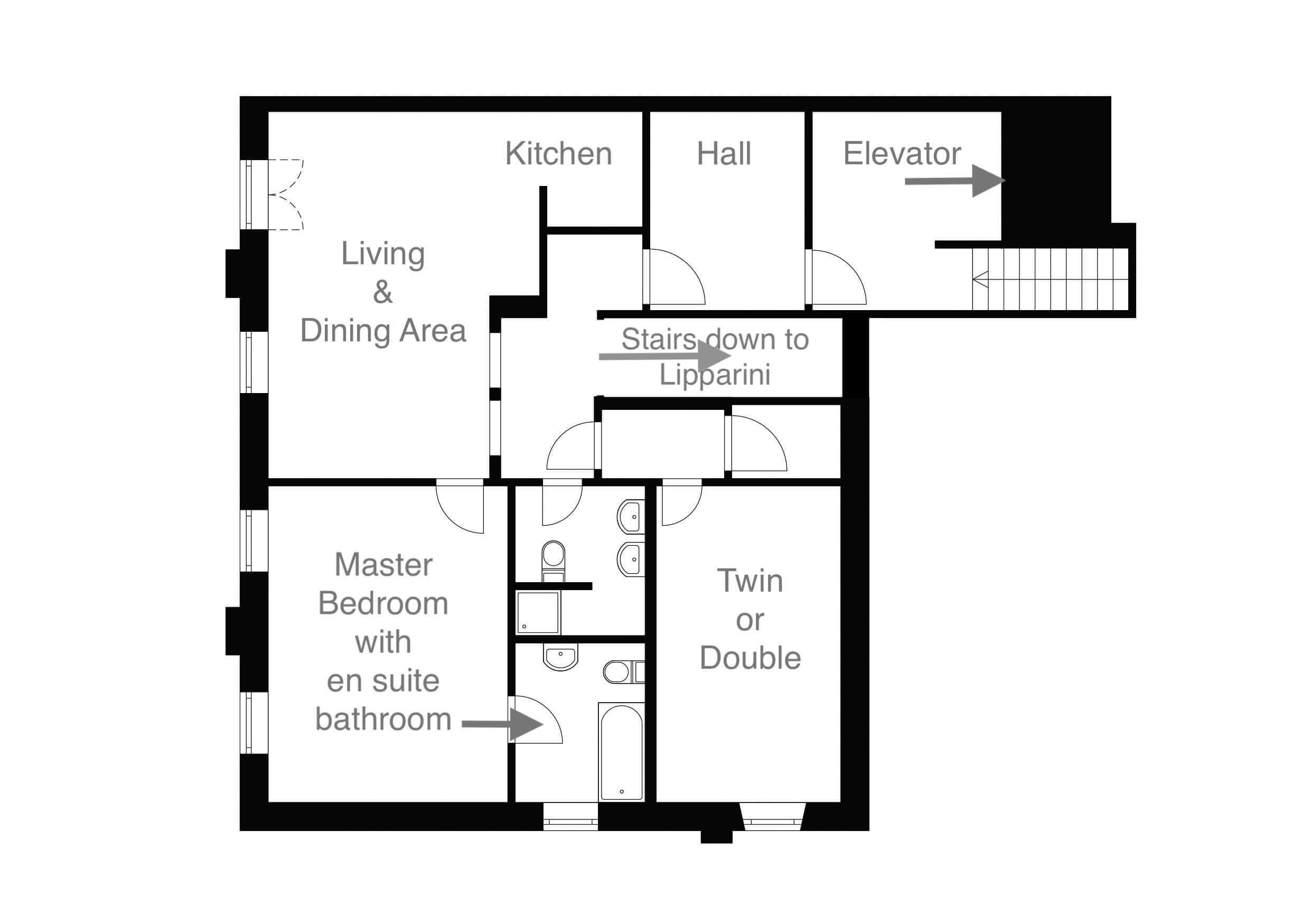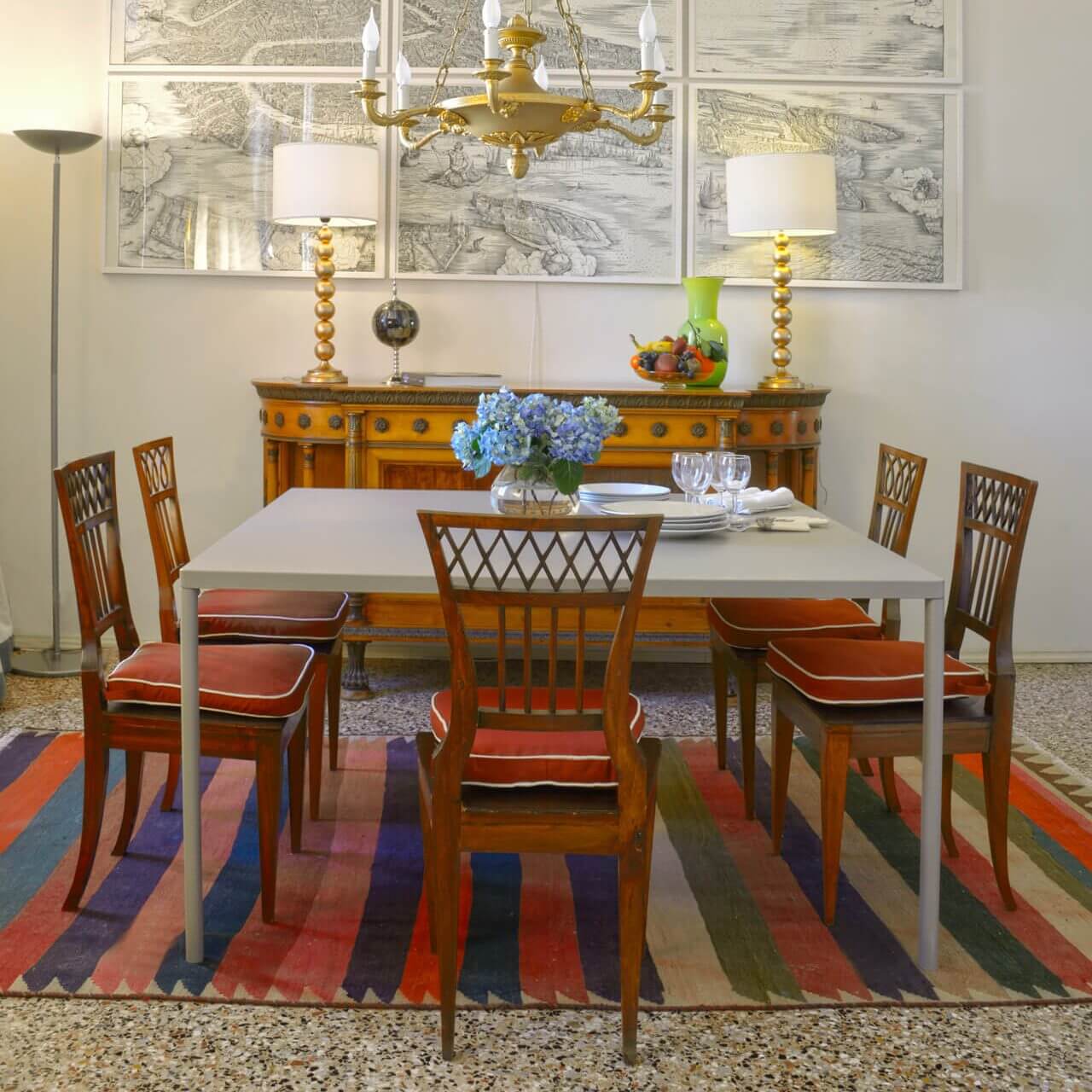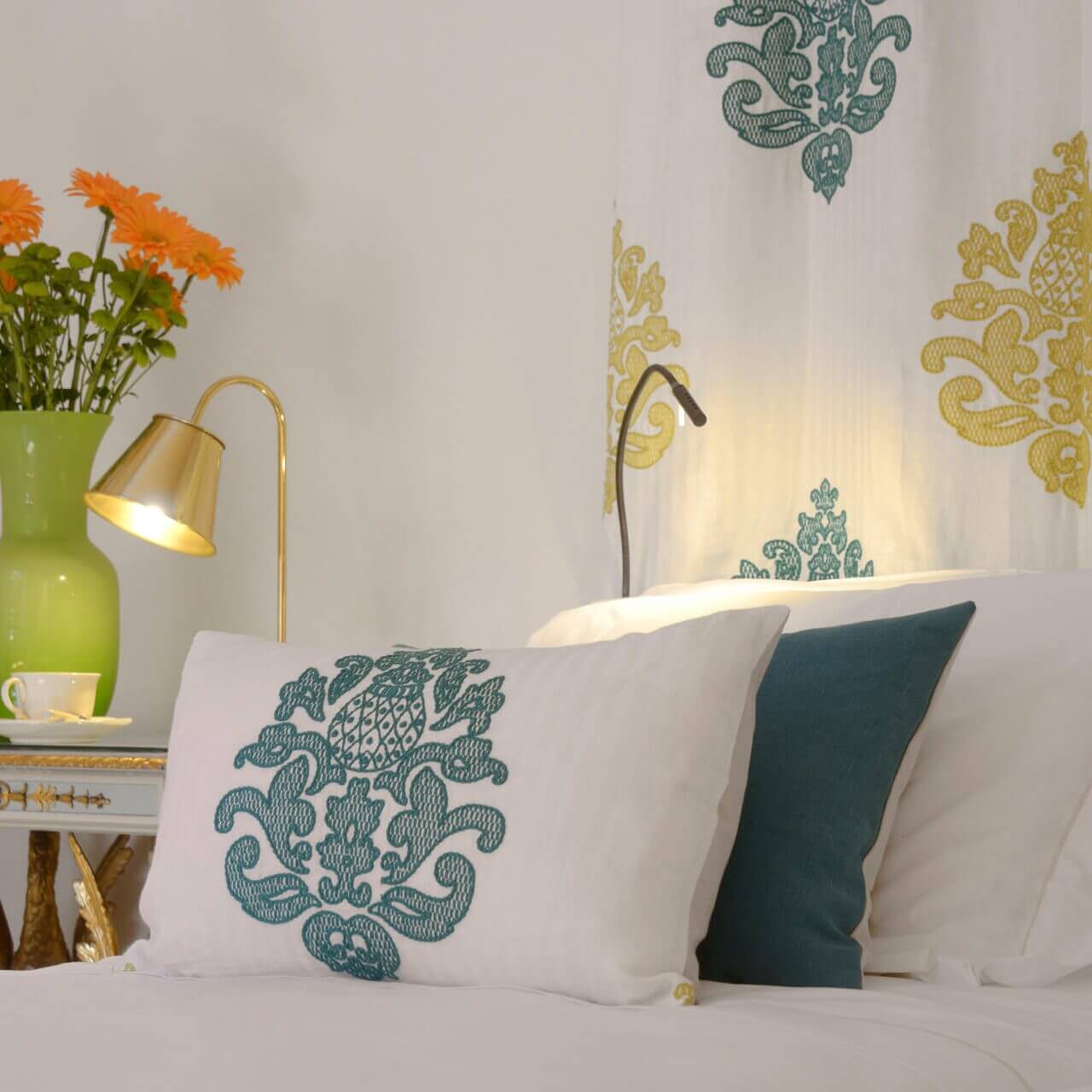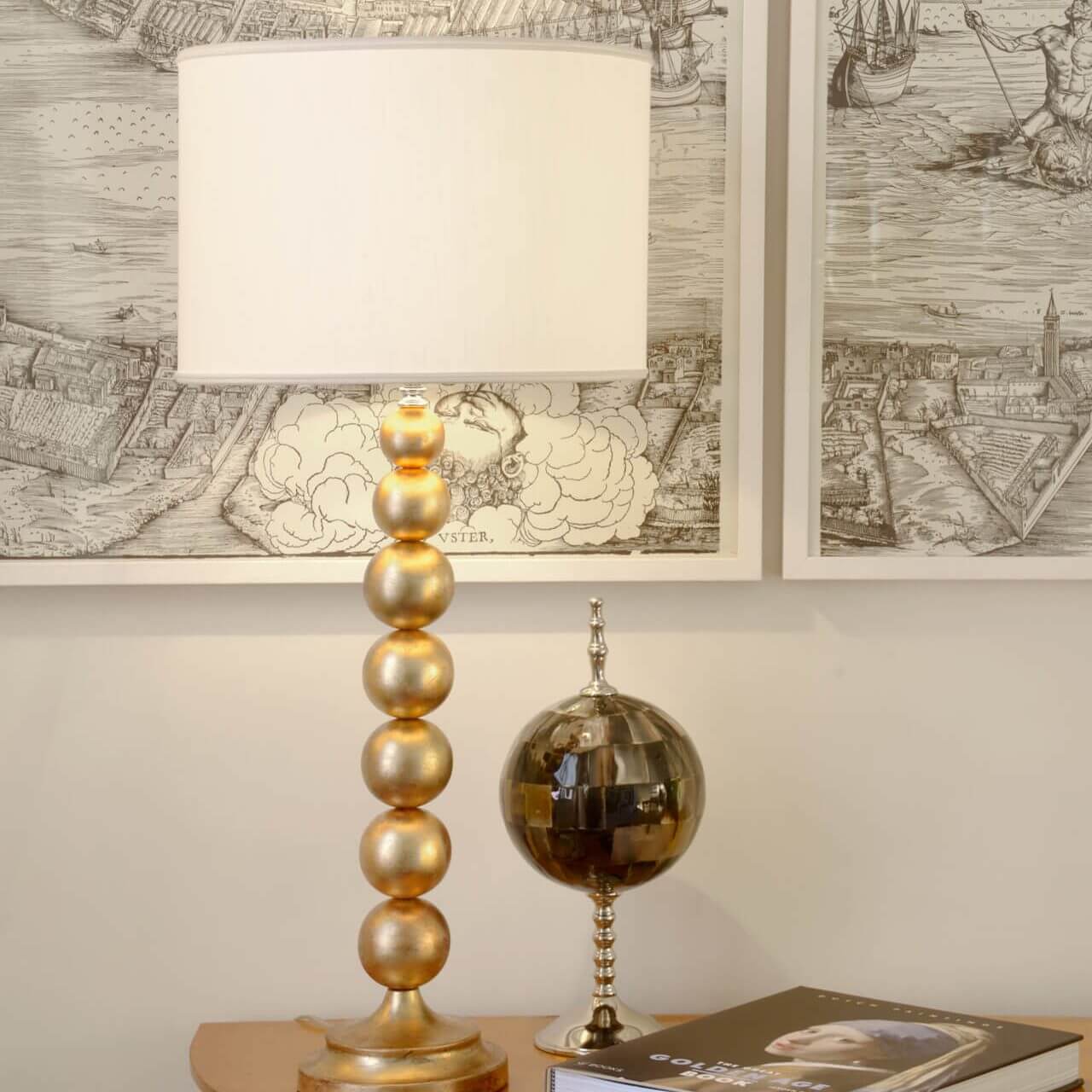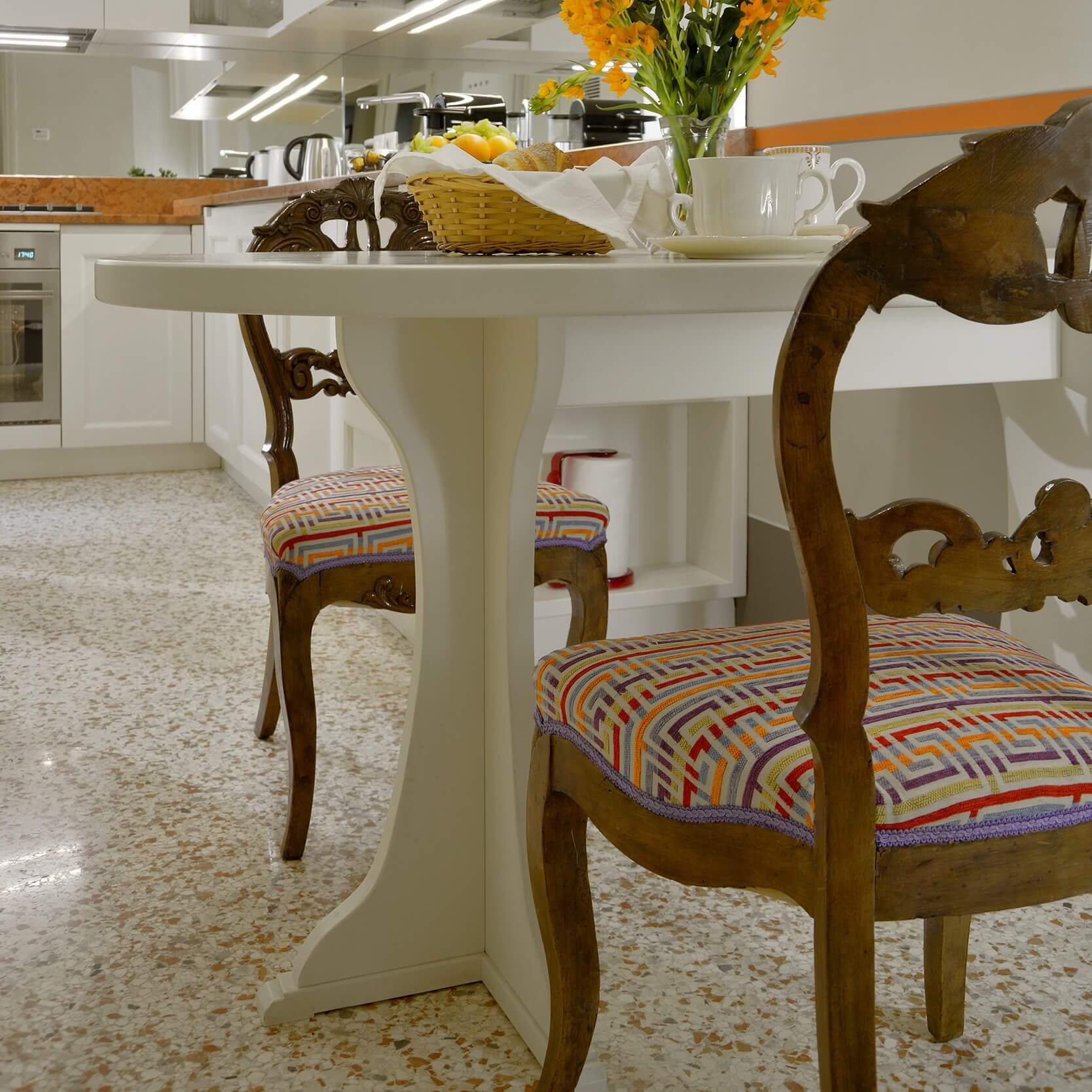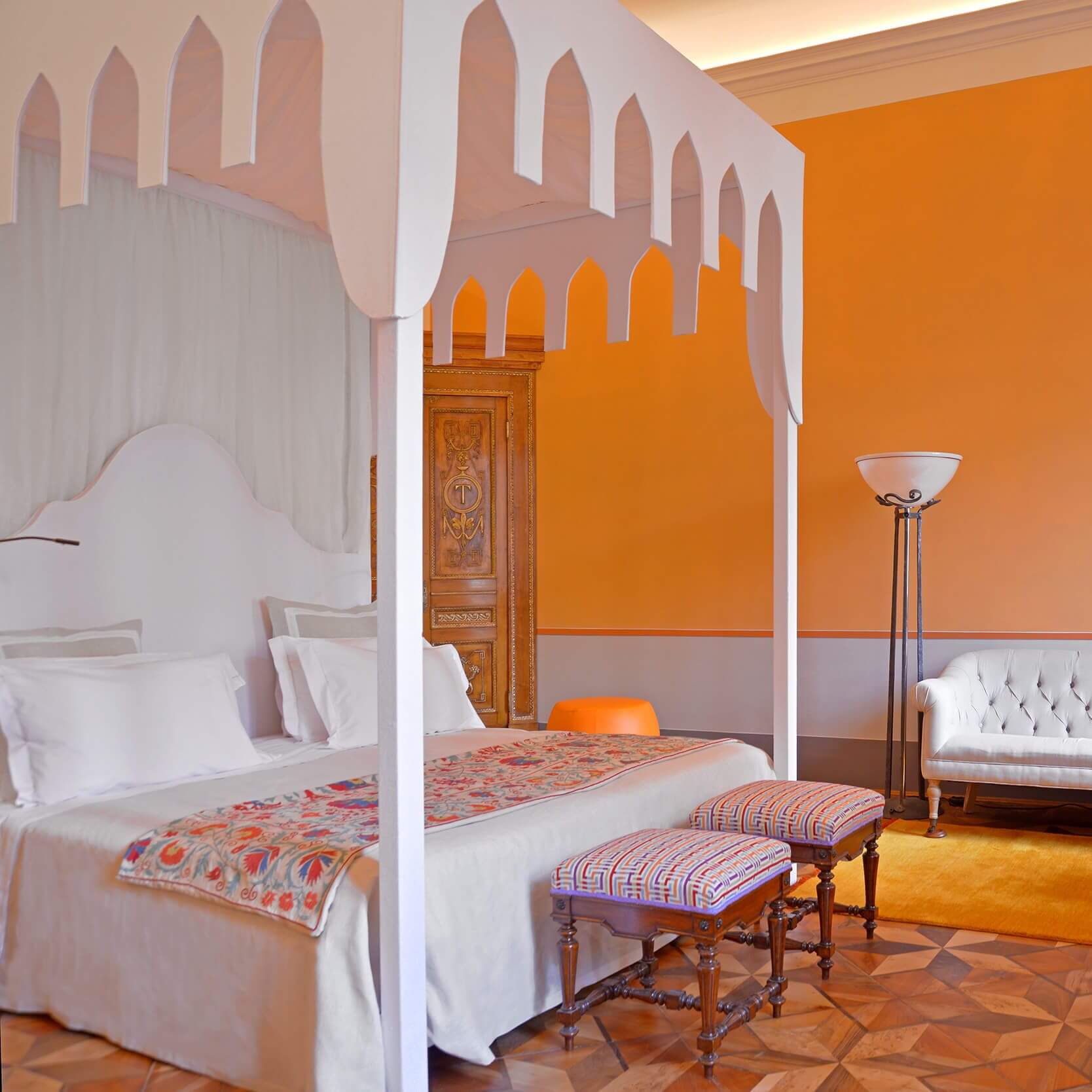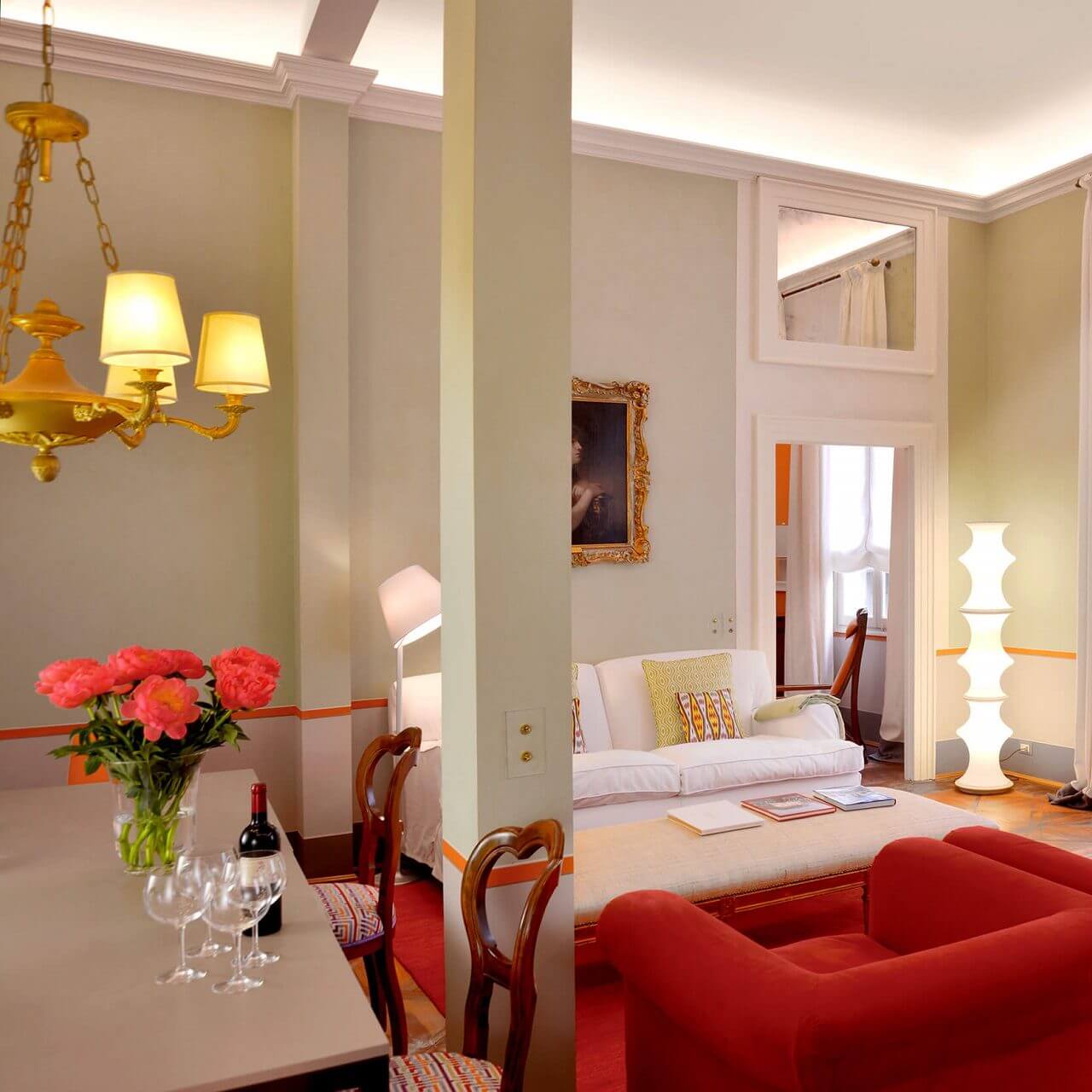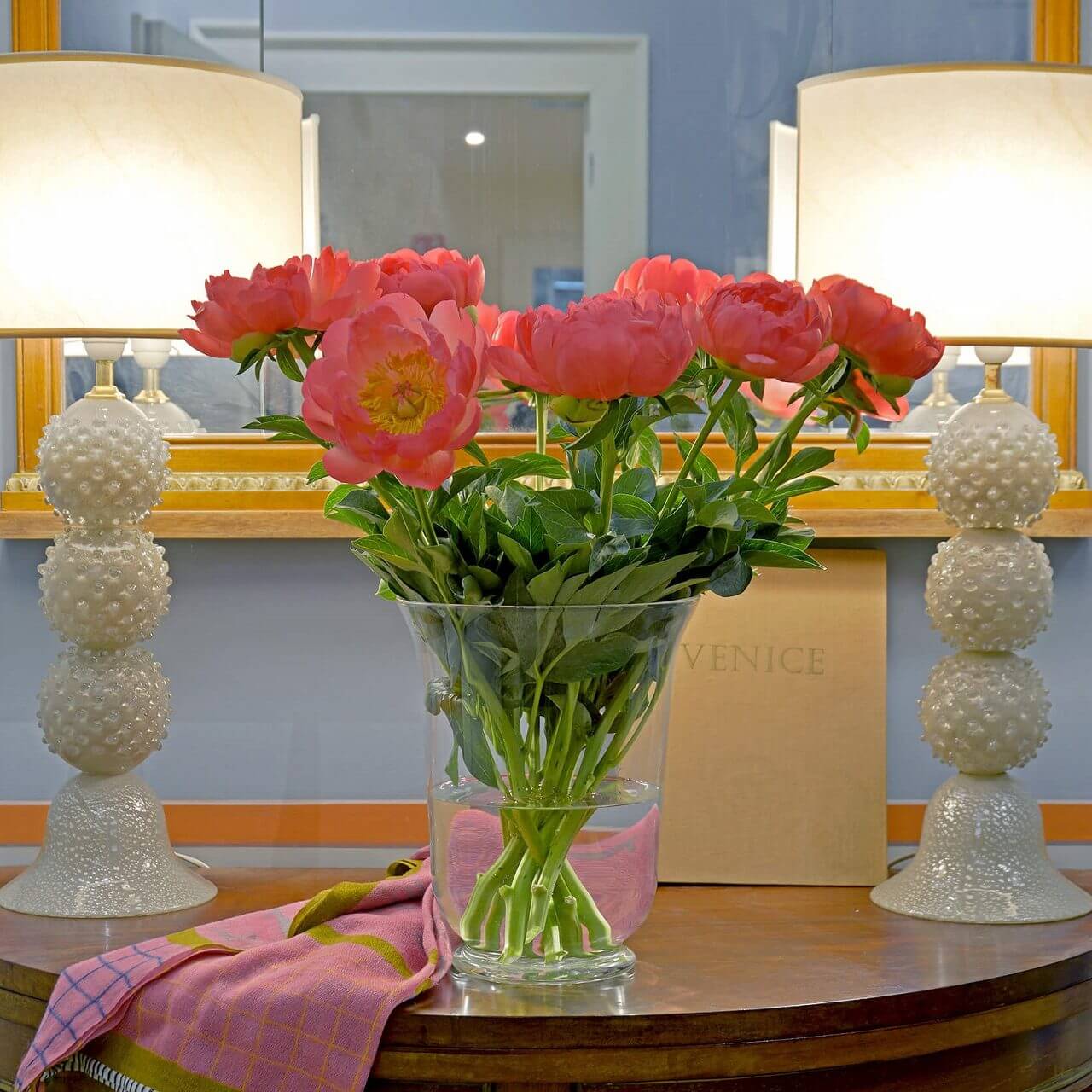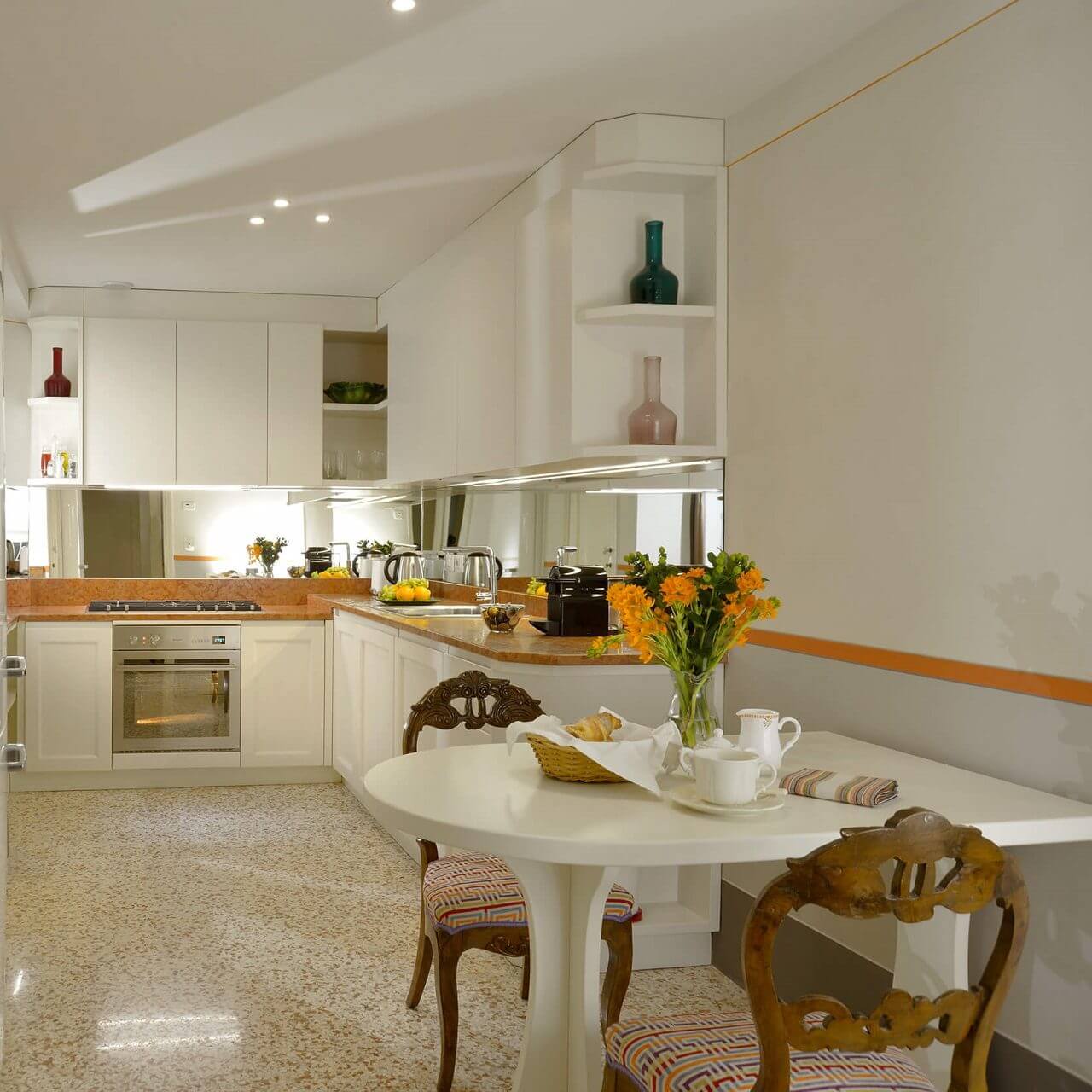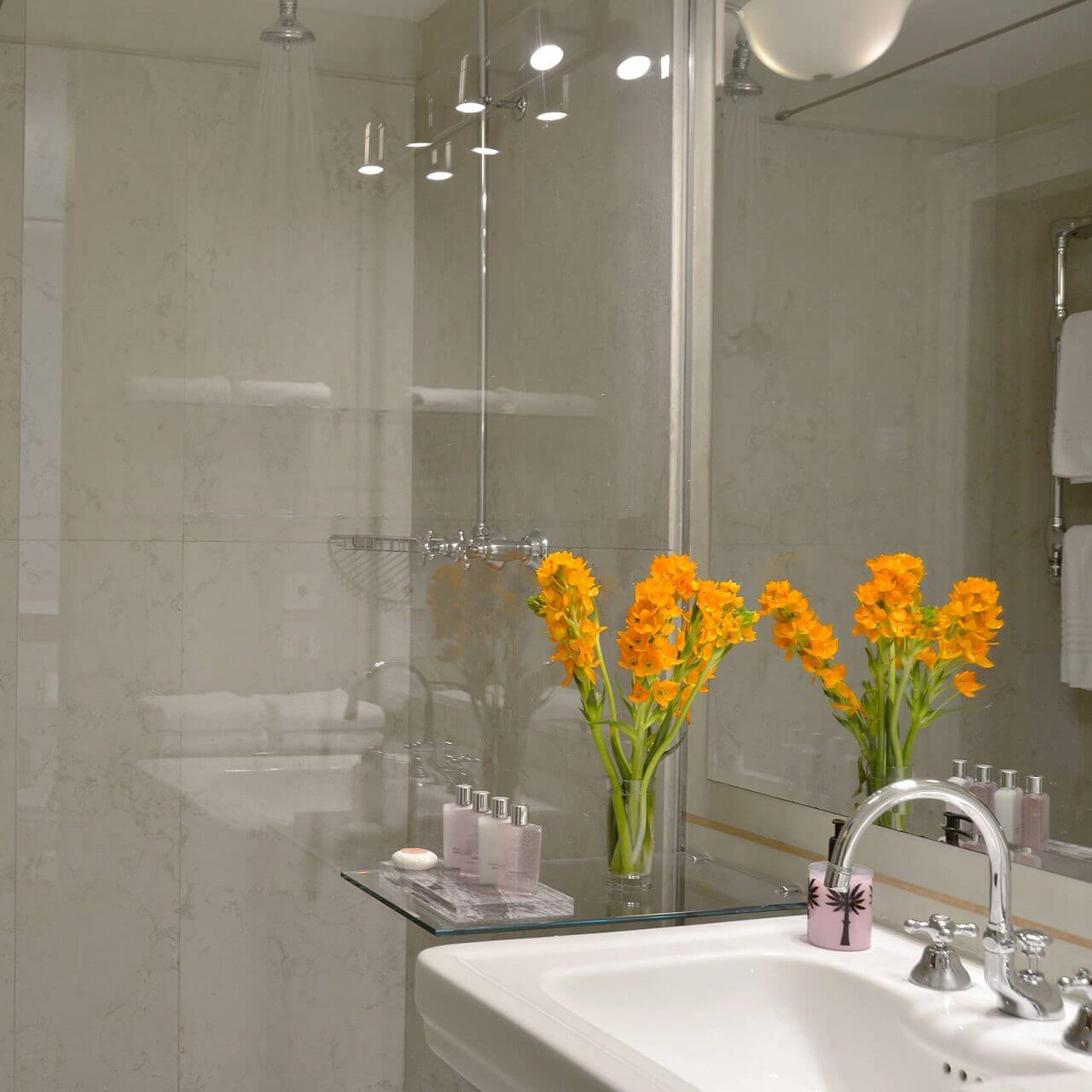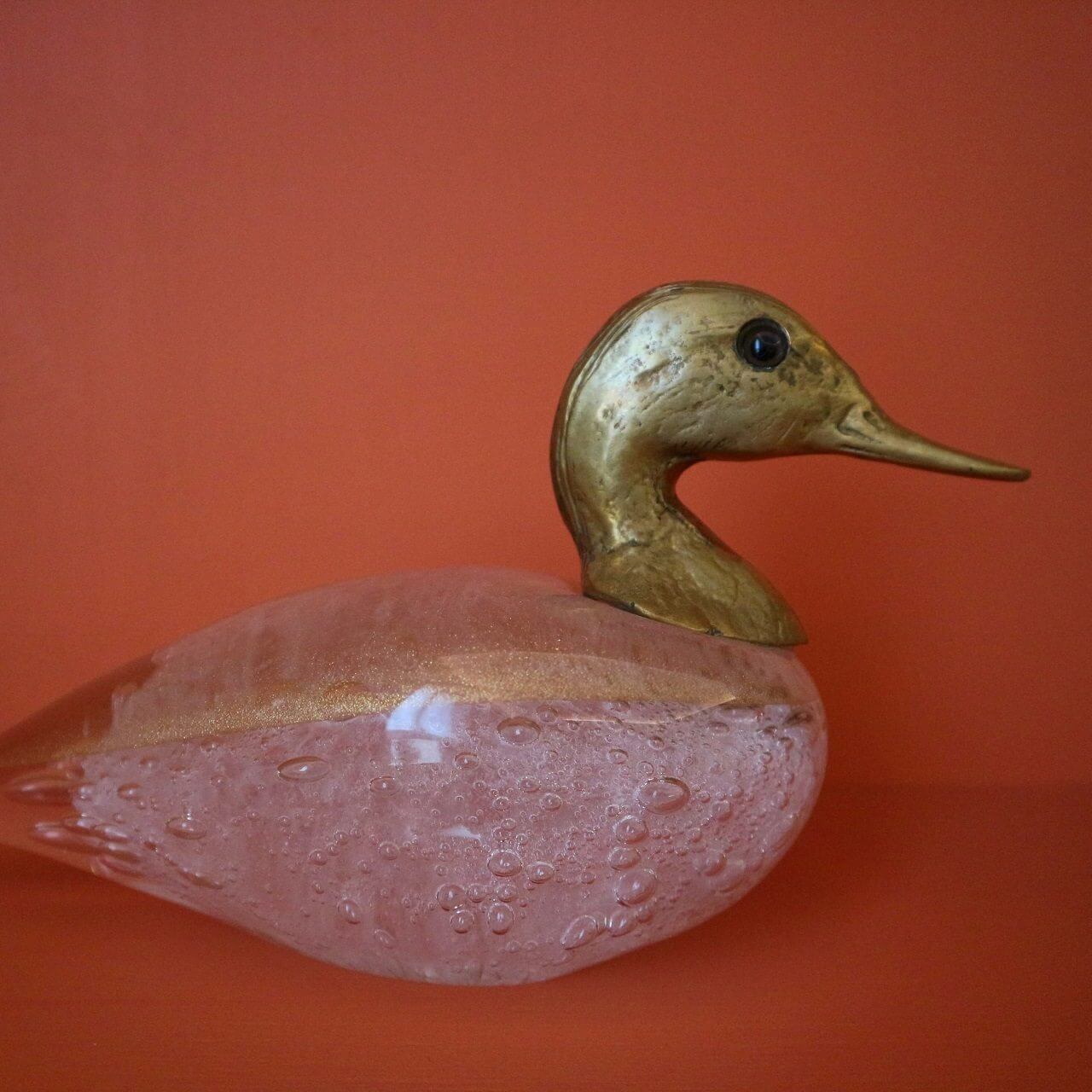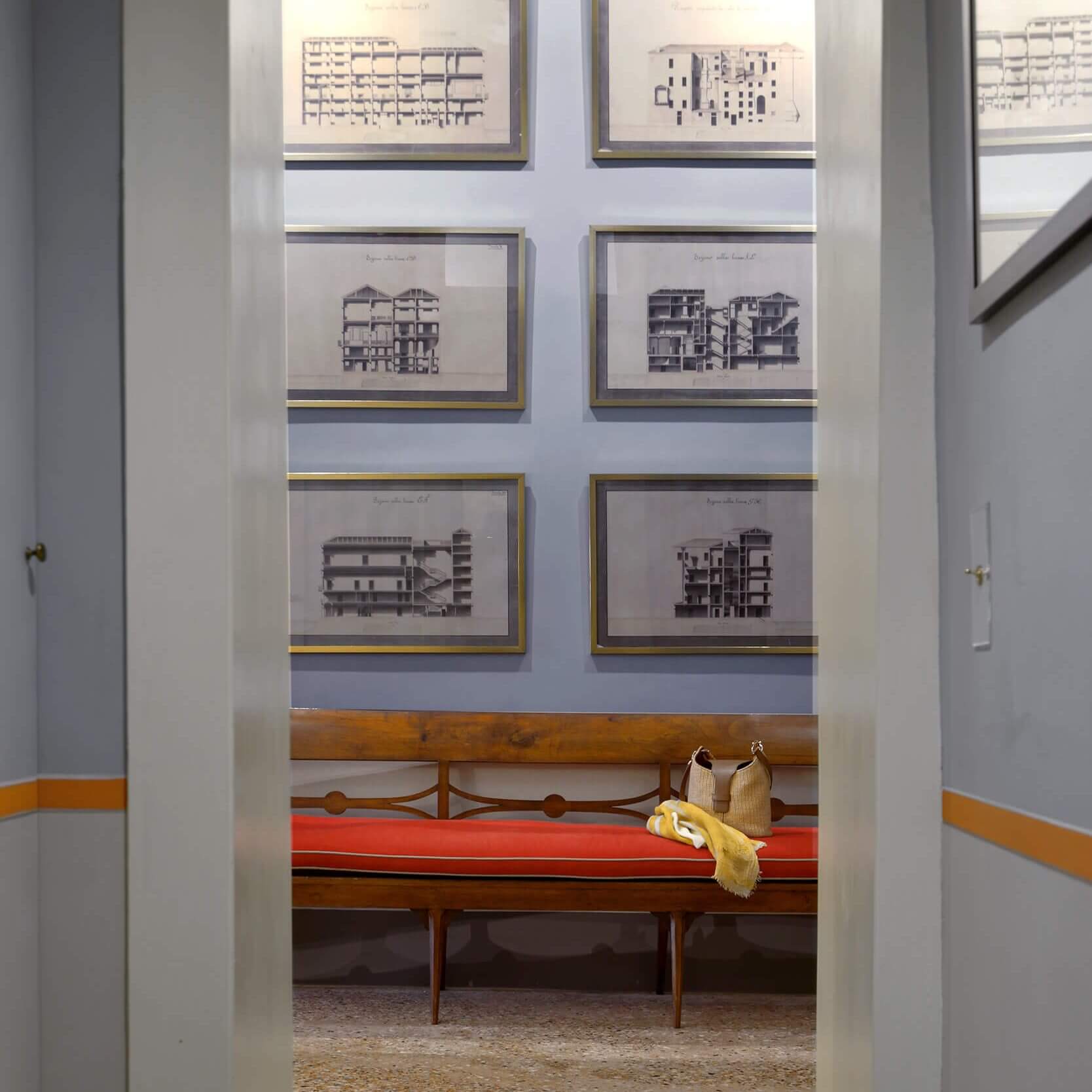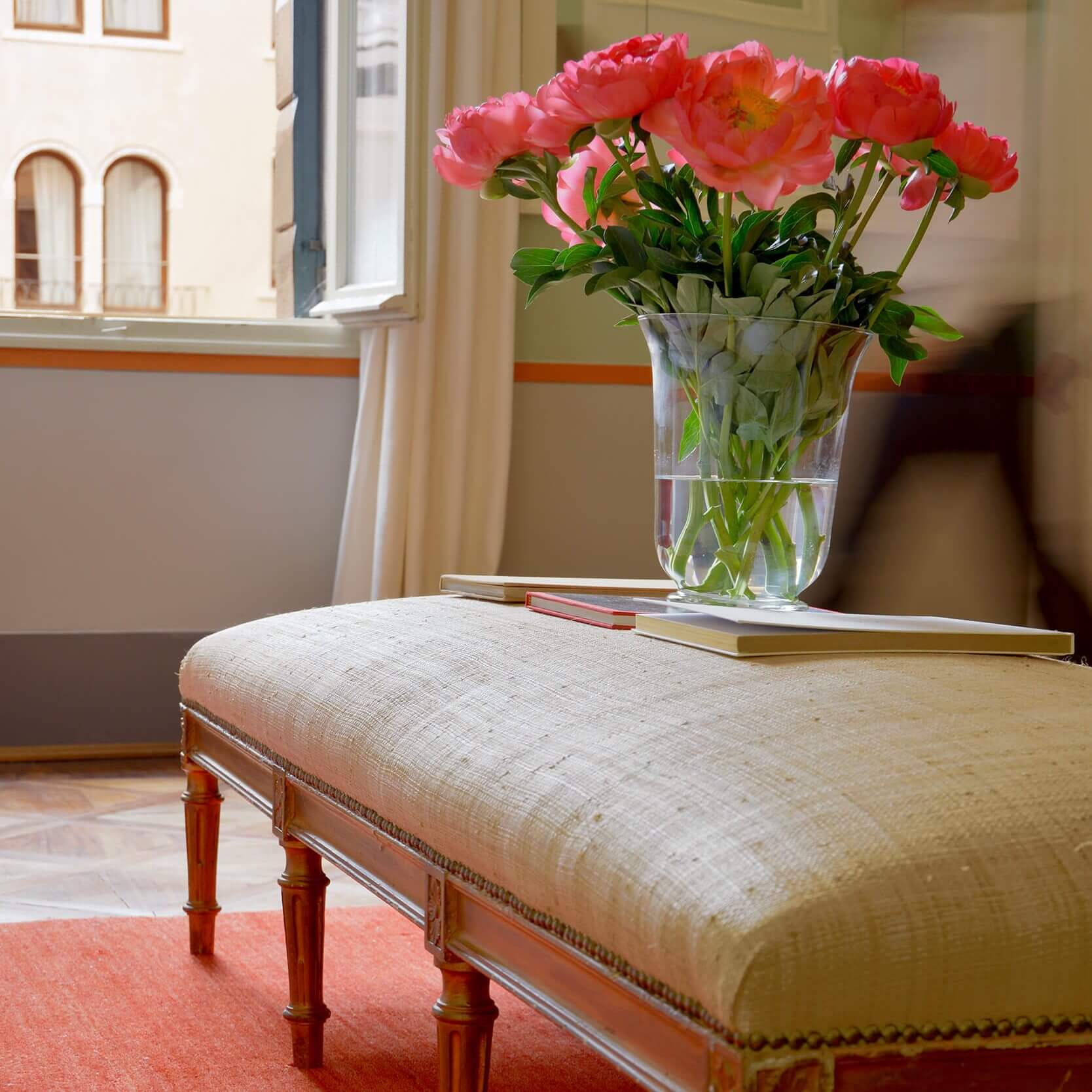 2023
SLEEPS
NIGHTS
LOW SEASON
HIGH SEASON
High Season: 22 December 2022 - 06 January 2023, 1 April - 31 October 2023,
23 December 2023 – 07 January 2024
Low Season: 06 January – 1 April 2023, 31 October - 23 December 2023
2024
SLEEPS
NIGHTS
LOW SEASON
HIGH SEASON
High Season: 23 December 2023 - 06 January 2024, 1 April - 31 October 2024,
23 December – 07 January 2025
Low Season: 06 January – 1 April 2024, 31 October - 23 December 2024
Special rental rates for longer stays, please enquire